Gallant Pet Raises $7 Million to Store Canine Stem Cells
Monday, August 5, 2019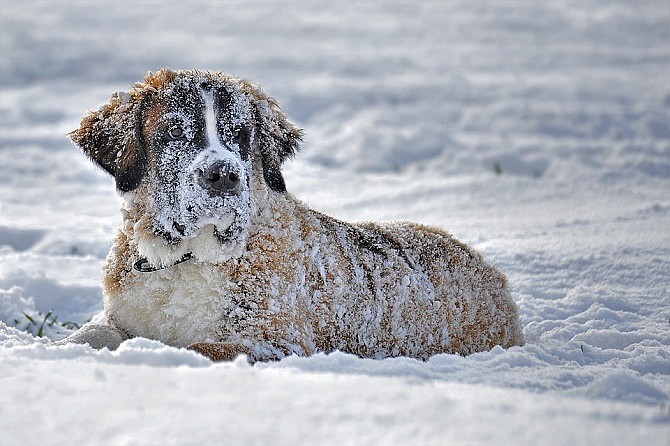 A Playa Vista-based company offering stem cell storage banks for canines has raised $7 million, according to filings with the Securities and Exchange Commission.
Gallant Pet Inc. cryogenically preserves canine stem cells for "future regenerative treatment." The company claims the treatment can ease pooches' skin conditions, knee injuries, dry eye, and even hip and joint degeneration.
The treatment has become popular among humans seeking to repair joints or relieve aging, but many experts question its effectiveness — in humans and dogs.
Two dozen investors contributed to the $7 million funding round, but the company didn't name any of those investors in its SEC filing.
The company is headed up by Aaron Hirschhorn, the founder of Santa Monica-based Dog Vacay Inc., an online pet-sitting service that was acquired in 2017 by Seattle-based Rover Inc. Representatives for the company didn't immediately responded to requests for comments.
The company is backed by Santa Monica-based Bold Capital Partners, where Hirschhorn is a board member, Slow Ventures and other venture capitalist firms, according to its site.
Gallant Pet banks dogs' stem cells in a La Jolla lab for a one-time fee of $995. On its website, Gallant says it's "devoting millions of dollars to the clinical research of effective stem cell therapies, and advancing the methods of treatment available to pets."
According to the website, veterinarians extract the stem cells when the pooch is spayed or neutered and place them in storage. Gallant pays veterinarians a commission and encourages them to perform stem cell therapy, saying they could earn between $200 to $500 per treatment.
The company is testing the service in the San Diego area and does not offer it anywhere else, for now.
CLARIFICATION:
An earlier version of the story mischaracterized the commissions Gallant pays to veterinarians.
Manufacturing, retail and trade reporter Rachel Uranga can be reached at ruranga@labusinessjournal.com or (323) 556-8351. Follow her on Twitter @racheluranga.
For reprint and licensing requests for this article, CLICK HERE.