Director of Academy Museum Steps Down
Monday, August 5, 2019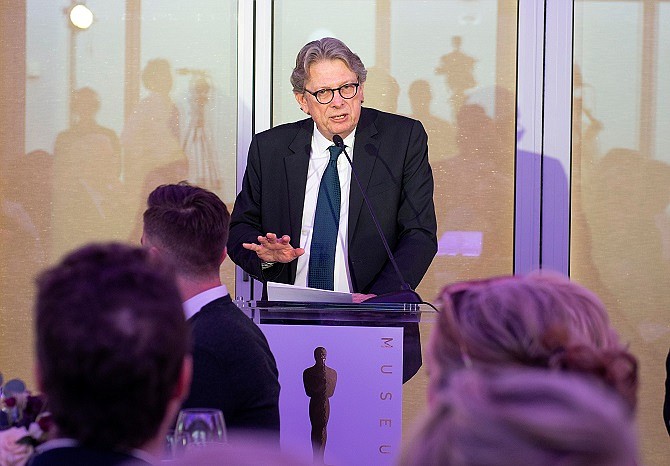 The much anticipated Academy Museum of Motion Pictures is losing its director even before its doors open.
Kerry Brougher, who took the helm five years ago, is leaving the director position to "return to his roots in the art world," according to a statement Monday from the Academy Museum's board.
The museum — already an iconic addition to Mid-Wilshire with its orb-shaped structure — is slated to open sometime next year after several delays and rising costs.
In the coming weeks, construction is expected to wrap up, completing the $388 million project's first phase, Brougher said in a statement. "Now is the right time for me to pass the baton," he said.
The museum's board said members of Brougher's curatorial team would be staying on through the museum's opening, and the board was planning to begin its search for a new director "shortly."
Roughly half of the museum project's sizable budget was spent on the restoration, renovation and expansion of the 1939 May Co. building at the corner of Wilshire Boulevard and Fairfax Avenue — a central feature of the 300,000-square-foot Academy Museum campus, designed by architect Renzo Piano.
The old May Co. structure has been renamed the Saban Building in honor of a $50 million donation to the museum from entertainment executive Haim Saban and his wife, Cheryl. The adjoining futuristic spherical addition will house two movie theaters.

In Monday's statement the museum's board said it planned to name Brougher founding director in recognition of his contributions.
Managing Editor Erica E. Phillips can be reached at ephillips@labusinessjournal.com or (323) 556-8300. Follow her on Twitter @EricaEPhillips.
For reprint and licensing requests for this article, CLICK HERE.