CBB Profits Fall on SBA Slowdown; Assets, Deposits Up
Friday, April 26, 2019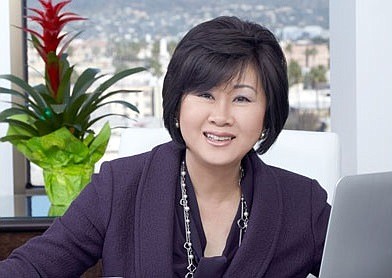 Commonwealth Business Bank on April 26 reported a $3.6 million 2019 first quarter profit, a 14% drop from the same period a year ago, as higher interest rates led to a slowdown in small-business loan originations.
The report didn't faze investors, however, as Koreatown-based CBB Bancorp Inc., parent of Commonwealth, saw its stock close Friday trading at $11.95, up 50 cents, or 4.37%. The stock is down 7.36% year-to-date from its $12.90 a share close on Jan. 2.
Joanne Kim, CBB's president and chief executive officer, said in a statement that premiums earned on U.S. Small Business Administration loan originations have recently increased from an average of 6.3% in the fourth quarter of 2018 to more than 7.6% in the first quarter that ended March 31.
Loan originations were impacted by the partial government shutdown in early 2019 but have picked up since the shutdown ended, according to Kim's statement.
"We are seeing an uptick in loan demand and remain cautiously optimistic for the remainder of the year," she said.
CBB will continue to sell SBA loans if SBA loan sale premiums remain at recent levels or increase, Kim said.
CBB's assets grew to $1.8 billion and deposits rose to just over $1 billion in the first quarter, up 9.3% and 9.1% respectively year-over-year. Loans grew to $874.3 million in the first quarter, up 8% from $809.3 million during the same period a year ago.
Finance reporter Pat Maio can be reached at pmaio@labusinessjournal.com or (323) 556-8329.
For reprint and licensing requests for this article, CLICK HERE.