Cal Cartage pushes back against labor violations
Union fights company's classification of workers as independent contractors
Friday, April 26, 2019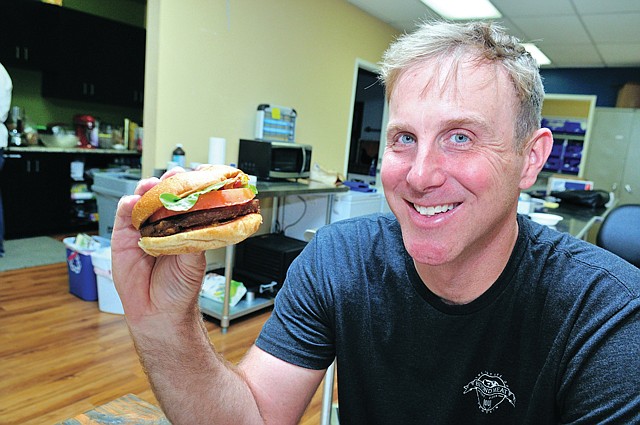 New Jersey-based NFI Industries Inc. is appealing a decision by the California Labor Commissioner's Office ordering the company to pay $1.2 million to 10 workers for treating them as independent contractors rather than employees.
Labor officials found on April 10 that NFI's Wilmington-based trucking company K&R Transportation made illegal paycheck deductions and failed to pay for work-related expenses, hours worked and breaks.
NFI acquired K&R as part of its 2017 purchase of California Cartage Co. The International Brotherhood of Teamsters has been embroiled in a bitter dispute with Cal Cartage for several years over its use of independent contractors, which allows companies to avoid paying payroll taxes and other benefits.
The union has applied pressure on Los Angeles city officials, including recurring protests at meetings of the Los Angeles Board of Harbor Commissioners, in an effort to stop doing business with Cal Cartage. It has also helped file hundreds of successful labor violations claims against Cal Cartage and other port drayage companies.
Earlier this year the company announced it would close its Wilmington warehouse in July after the city revoked its existing lease and imposed a new one with labor restrictions. About 700 people work in the facility, which handles goods for Lowe's Cos. Inc., Amazon.com Inc., TJ Maxx Inc. and Sears Holdings Corp./Kmart Corp. At the time, the company said it would try to place the workers in other facilities in the Los Angeles area.
Filings with the state's Employment Development Department show the company plans to lay off 39 workers from the Wilmington warehouse July 1, and 14 from their Compton location at the end of May.

• • •
Beyond Meat Files for IPO
El Segundo-based Beyond Meat Inc. set the terms of its initial public offering April 22 and released details about its operations in Securities and Exchange Commission filings.
The plant-based meat substitute-maker is seeking to raise $183.8 million, listing shares on Nasdaq under the BYND ticker for between $19 and $21. The pricing would value the company at up to $1.2 billion.
Beyond Meat faces intense competition from other vegetarian food-makers — including a lawsuit from the brand Don Lee Farms — as consumer demand for plant-based foods grows, and more companies enter the space or ramp up their operations.
The company has lost money every year since its inception, including a $29.9 million loss last year, despite more than doubling its revenue. Complicating matters, the company has limited suppliers of its key ingredient, pea protein. Beyond Meat acknowledged in SEC filings last week that these factors expose the company's supply chain to risk.
• • •
Fisher-Price's Costly Recall
The recall of Fisher-Price's popular Rock n' Play sleeper, made by El Segundo-based Mattel Inc., has cost the company millions of dollars. In a conference call last week with analysts to discuss earnings, Fisher-Price said the recall cost it $27.3 million in the first quarter, and it anticipates $35 million in lost sales this year.
Fisher-Price on April 12 recalled 4.7 million units, which are designed to help put infants to sleep. The Consumer Product Safety Commission said consumers should stop using the product immediately.
There have been 30 infant deaths reported from unrestrained children that rolled over in the sleepers. In an April 15 note, UBS analysts said the damage isn't expected to be as broad as a 2007 Mattel recall of 21 million toys that contained lead paint.
• • •
Cacique buys El Sol Foods
Mexican-style cheese and chorizo brand Cacique Inc. announced April 22 the acquisition of Arizona-based El Sol Foods.
Monrovia-based Cacique declined to disclose details of the deal. The move broadens the family-owned company's offerings with a line of refrigerated salsas that will be rolled out nationally this summer.
• • •
Skechers Posts Weak Revenue Growth
Manhattan Beach-based Skechers USA Inc. posted weak revenue growth in comparison to recent quarters and faces a challenging domestic market amid a wave of retail closures, according to its first-quarter earnings report.
The company recorded $1.3 billion in sales in the first quarter, an increase of 2.1% from the same period last year, bolstered largely by its foreign markets. But exchange rates hurt its bottom line, and domestic sales sunk 6.3%.
Staff reporter Rachel Uranga can be reached at ruranga@labusinessjournal.com or (323) 556-8351.
For reprint and licensing requests for this article, CLICK HERE.