B. Riley, Vintage Capital Settle with Rent-A-Center
Merger breakup fee totals $92.5 million; B. Riley claims no obligation
Friday, April 26, 2019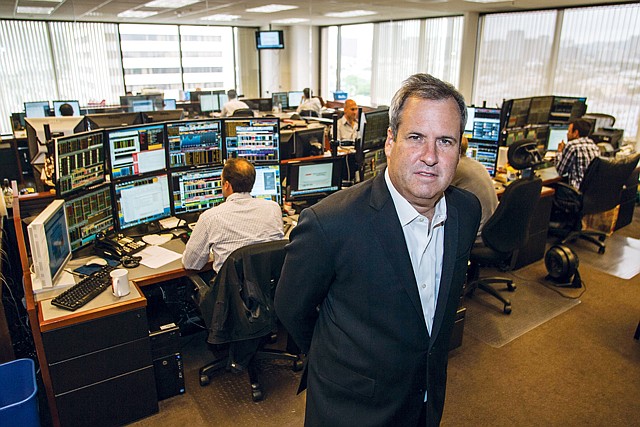 Woodland Hills-based B. Riley Financial Inc. and a Florida-based private equity firm have settled litigation with Rent-A-Center Inc. that excludes B. Riley from financial liability, according to the company.
In an April 22 Securities and Exchange Commission filing, B. Riley indicated it is "making no financial contribution in connection with the settlement," which was announced April 18.
A Delaware Chancery Court had ruled in March that Rent-A-Center, a rent-to-own retail products company based in Texas, could terminate its $1.4 billion agreement to merge with a Florida private equity firm, Vintage Capital Management. That potentially placed Vintage and financial adviser B. Riley on the hook to pay a breakup fee of $126.5 million.
Separate from B. Riley's SEC filing, Rent-a-Center announced it had agreed in principle to settle all litigation with Vintage and B. Riley Financial relating to the company's termination of the merger with Vintage.
The three parties — B. Riley, Vintage and Rent-A-Center — agreed that only Vintage would pay $92.5 million to Rent-A-Center by May 23. The filing did not explicitly say B. Riley was excluded from any financial obligation, and Rent-A-Center did not provide more detail when contacted by the Business Journal.
"With the settlement, all litigation regarding the previously terminated merger and the dispute over the termination fee with Vintage Capital and B. Riley Financial will be resolved," Maureen Short, Rent-A-Center's executive vice president and chief financial officer, said in a statement issued to the Business Journal. "We are confident the $92.5 million settlement payment will be paid to us when due, and we will not be commenting further with respect to the payment of the settlement amount or any additional details."
B. Riley is not a party to the merger agreement but did secure the necessary debt and equity financing to fund the transaction months before Rent-A-Center elected to cancel the merger.
Rent-A-Center initially terminated the merger agreement in December. It had agreed to be purchased for $1.4 billion in June 2018.
B. Riley Financial, which was serving as a financial adviser and lead arranger for the Vintage Capital deal with Rent-A-Center, previously announced its support of Vintage Capital and said it believed Rent-A-Center's purported termination in December was invalid.
• • •
CBB Extends CEO's Contract, Hires CFO
Koreatown's CBB Bancorp Inc., parent of Commonwealth Business Bank, entered into a new employment contract with Joanne Kim, who has served as president and chief executive officer over the past eight years.
The new agreement has a term of three years and provides for an annual base salary of $400,000. The extension became effective April 19.
In February, CBB hired Long Huynh as executive vice president and chief financial officer to replace J. Duncan Smith, the former chief financial officer who left for a similar position at a bank on the East Coast.
Huynh was previously CFO of Pacific Commerce Bancorp, which was acquired by Cerritos-based First Choice Bancorp in August. Huynh brings expertise in the areas of mergers and acquisitions, capital markets, and management to CBB.
The $1.2 billion-in-asset CBB has eight branches in Los Angeles and Orange counties, one in Texas and two regional offices that specialize in Small Business Administration loans in Los Angeles and Dallas. It also has six loan production offices in Texas, Georgia, Colorado, Utah and Washington.
• • •
Kayne Anderson Buys Retirement Communities
Century City-based Kayne Anderson Capital Advisors and an Arizona-based retirement living company received $69.5 million from SunTrust Banks Inc. to buy three senior living communities in California.
Kayne Anderson and Tucson-based Watermark Retirement Communities Inc. purchased senior living facilities in Whittier and Riverside. The third facility is an assisted living and memory care operation for residents in the Bay Area.
Kayne Anderson is an alternative investment management firm that manages $30 billion in assets.
Have a deal tip? Pat Maio can be reached at (323) 556-8329 or pmaio@labusinessjournal.com.
For reprint and licensing requests for this article, CLICK HERE.