Port Logistics Group Buys Ecommerce Shipping, Warehouse Service
Tuesday, April 23, 2019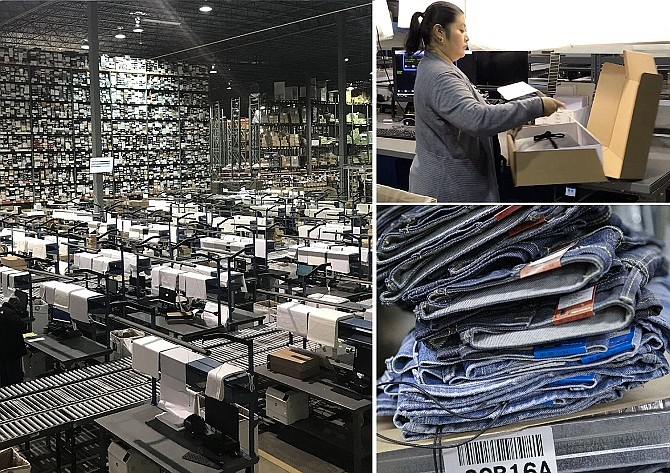 Port Logistics Group will acquire Oakland-based Whiplash Merchandising Inc., an ecommerce shipping and warehousing service, in a move which will expand PLG's ecommerce fulfillment capabilities.
The deal will add 13 locations to the City of Industry-based logistics group's warehouse network and provide a new fulfillment platform geared toward ecommerce companies.
PLG declined to disclose terms of the deal.
Whiplash, which did about $20 million in sales last year, caters to small and medium-sized ecommerce sellers providing warehouses that are about 20,000 to 50,000 square feet for fulfillment.
"It's really a technology play," said Greg Morello, PLG president and chief commercial officer. "We have picked up some digital native retailers like Goop where we were able to ship directly from our facilities to their customers."
PLG, which took an ownership stake in Whiplash last year, has fulfilled more than 1.5 million orders using the platform.
Morello said the addition will allow PLG to expand its direct-to-consumer services for smaller companies and as those outlets scale up, bring them into their more traditional logistics arm.
PLG brought in about $230 million in revenue last year, according to the company. It oversees 6.3 million square feet of warehouse space largely tailored to national retailers such as Macy's Inc. and Bed Bath & Beyond Inc. that traditionally used the space for store inventory. Those companies are increasingly demanding their logistics providers offer direct-to-consumer services.
Whiplash will continue to operate under its brand.
Manufacturing, retail and trade reporter Rachel Uranga can be reached at ruranga@labusinessjournal.com or (323) 549-5225 ext. 251. Follow her on Twitter @racheluranga
For reprint and licensing requests for this article, CLICK HERE.