NeuroSigma Wins Federal Clearance to Sell First Medical Device for ADHD
Monday, April 22, 2019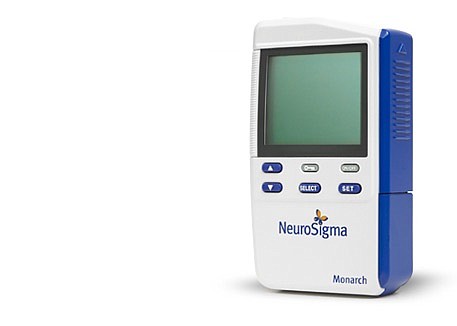 NeuroSigma Inc., a bioelectronics company based in Westwood, received federal clearance to market the first medical device to treat childhood ADHD, or attention deficit hyperactivity disorder.
The U.S. Food and Drug Administration announced April 19 it had given NeuroSigma a go-ahead to market its prescription-only Monarch eTNS System for children ages 7 to 12 who do not take ADHD medicine.
The cell-phone sized device, the first non-drug treatment for ADHD authorized by the FDA, delivers a low-level electrical pulse to a patch placed on the forehead during sleep that interacts with a part of the brain responsible for ADHD symptoms.
"This new device offers a safe, non-drug option for treatment of ADHD in pediatric patients through the use of mild nerve stimulation, a first of its kind," said Carlos Pena, director of the FDA's Division of Neurological and Physical Medicine Devices, in a statement.
The 11-year-old biomedical company now sells it Monarch eTNS as a treatment for ADHD in the European Union, according to its website. NeuroSigma has also marketed the device for epilepsy and depression in the EU and in Canada,as well as a treatment for epilepsy in Australia. A starter kit costs roughly $900.
The Monarch external Trigeminal Nerve Stimulation System, as it is formally called, was developed and tested by physicians at UCLA. NeuroSigma has exclusive global rights to market the technology.
Health business reporter Dana Bartholomew can be reached at dbartholomew@labusinessjournal.com. Follow him on Twitter @_DanaBart.
For reprint and licensing requests for this article, CLICK HERE.