Beyond Meat Sets IPO Pricing, Seeks $1.2 Billion Valuation
Monday, April 22, 2019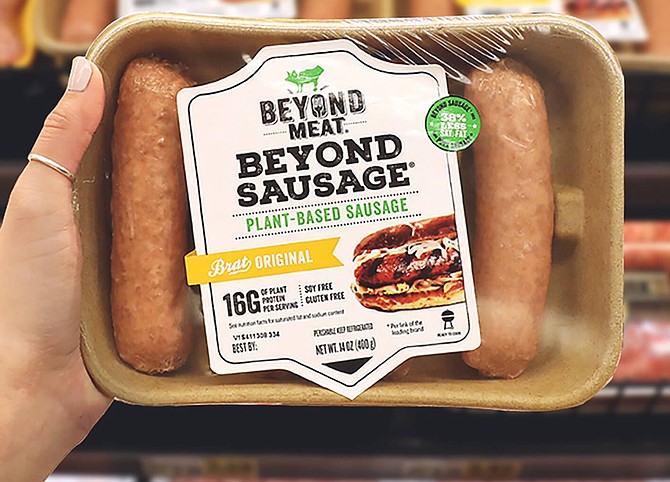 El Segundo-based Beyond Meat Inc. set the terms of its initial public offering and released more details about its operations in disclosures filed April 22 with the Securities and Exchange Commission.
Beyond Meat, which makes meat-less burger patties and other plant-based meat substitute products, is hoping to raise $183.8 million with shares it will list on the Nasdaq under the BYND ticker for between $19 and $21 on a yet-to-be-determined date. The pricing would value the company at up to $1.2 billion.
Despite the lofty valuation, Beyond Meat faces intense competition from other vegetarian food makers — including a lawsuit from the brand Don Lee Farms — as consumer demand for plant-based foods grows and more companies enter the space or ramp up their operations.
Further complicating efforts is the fact that Beyond Meat has access to only two distributors of pea protein — the essential ingredient in the company's offerings — and no contracts with its co-manufacturers, according to the SEC filing. The contract with one of those suppliers is set to end this year and the other one will expire in 2021. The company said in its SEC filing that these developments expose its supply chain to risk.
Revenues for the meat-substitute company more than doubled last year to $87.9 million from $32.6 million in 2017 as Beyond Meat expanded distribution. The company, however, continues to operate in the red, losing money each year since its inception. It logged a $29.9 million loss last year down slightly from its $30.4 million loss in 2017.
The company has 383 employees with a research and development facility in El Segundo and a plant in Columbia, Mo., where it manufactures most of the food product.
Beyond Meat has raised $192.8 million from venture investors, according to Pitchbook Data Inc., which tracks funding data.
Manufacturing, retail and trade reporter Rachel Uranga can be reached at ruranga@labusinessjournal.com or (323) 549-5225 ext. 251. Follow her on Twitter @racheluranga
For reprint and licensing requests for this article, CLICK HERE.