AECOM To Bid on $13 Billion Navy Contract
Local engineering giant's URS unit in hunt for aircraft logistics work
Friday, April 19, 2019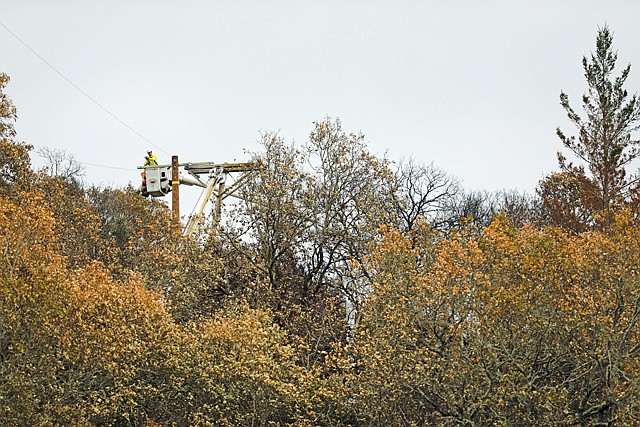 Century City-based engineering and infrastructure giant AECOM continues to parley its purchase five years ago of government services contractor URS Corp. into more government work.
On April 11, AECOM announced its selection by the Navy as one of 19 companies given standing to bid on multiple future contracts for aircraft logistics support and maintenance work worth a cumulative total of $12.6 billion over a maximum of 10 years.
"Given AECOM's vast experience in supporting the full range of development, operation and maintenance needs of manned and unmanned vehicle operations, we welcome the opportunity to significantly expand our Naval aviation support role," John Vollmer, president of AECOM's management services group, said in a statement.
The Naval Air Systems Command's first quarter announcement of the selection specifically referenced AECOM's URS federal services unit.
AECOM acquired URS in late 2014. The purchase greatly expanded its capabilities in the defense contracting market, which is worth hundreds of billions of dollars. Since then, AECOM has won dozens of logistics, environmental and other support services contracts with the military, transforming the company into a major defense contractor.
• • •
Parsons' Military Contract
Parsons Corp., another engineering firm with local roots, is on its own quest to become a major defense contractor.
Earlier this month, a joint venture including Parsons was selected by the Army as one of four teams eligible to bid on contracts worth a cumulative total of $82 billion over 10 years.
Parsons, which for decades had been based in Pasadena, moved its headquarters to Centreville, Va., in February, in part to better service its federal contracting clients, including the Army. Parsons said at the time it was keeping its Pasadena office and existing personnel there.
About 18 months ago, while still based in Pasadena, Parsons formed a joint venture with Falls Church, Va.-based PAE Holding Corp., which specializes in providing logistics and national security services to the U.S. military and other clients. The joint venture was formed specifically to bid on the renewal of a 10-year contract program to provide logistics and other support operations to the Army and its personnel around the world. The Army announced the program renewal would consist of multiple contracts with a cumulative cap of $82 billion over 10 years, making it one of the largest military logistics contracts awarded.
• • •
Edison Asks for Raise
On April 11, Southern California Edison, the electric utility subsidiary of Rosemead-based Edison International, asked the Federal Energy Regulatory Commission to allow SCE a higher rate of return for its transmission infrastructure operations — an effort to offset higher risk of damages from wildfires.
SCE requested that FERC approve a return on equity of 17.1 percent, effective in June, up from 10.8 percent, which the federal agency authorized in October 2017, before a series of devastating wildfires. The fires prompted Edison earlier this year to take a $1.8 billion charge against fourth quarter 2018 earnings to cover anticipated damage claims.
"The increase in ROE is necessary for an investor-owned utility like SCE to be able to continue to attract capital from investors, who must consider the extra risk associated with an investment in the company," Edison said in a statement accompanying the filing.
Several investigations are ongoing to determine whether Edison's transmission equipment sparked the December 2017 Thomas Fire and the November 2018 Hill and Woolsey fires.
"The extraordinary risk stems from uncertainty about state policies for cost recovery and liability resulting from California's devastating wildfires in recent years," Edison said in the filing.
• • •
Cadiz Friend in High Place?
Los Angeles water development company Cadiz Inc., which has been trying to get federal and state approvals for a Mojave Desert water pumping and transfer project, now has a friend in a high political place. But will it help or hurt the project's chances?
Earlier this month, the U.S. Senate confirmed David Bernhardt as Secretary of the Interior. For several years, Bernhardt was a top executive with Denver-based law firm Brownstein Hyatt Farber Schreck. Cadiz was one of his clients.
Cadiz last year secured what it hopes will be its last federal government approval from the Interior Department, clearing the way for a 40-mile pipeline to transport water from its desert aquifer to the Colorado River Aqueduct.
The question now is how much of a lightning rod Bernhardt will prove to be as project opponents consider whether to try to force another round of federal environmental permitting for Cadiz's project with the ultimate goal of killing it.
Staff reporter Howard Fine can be reached at hfine@labusinessjournal.com or (323) 556-8327.
For reprint and licensing requests for this article, CLICK HERE.