Rexford Acquires Four Industrial Buildings for $85M
Thursday, April 18, 2019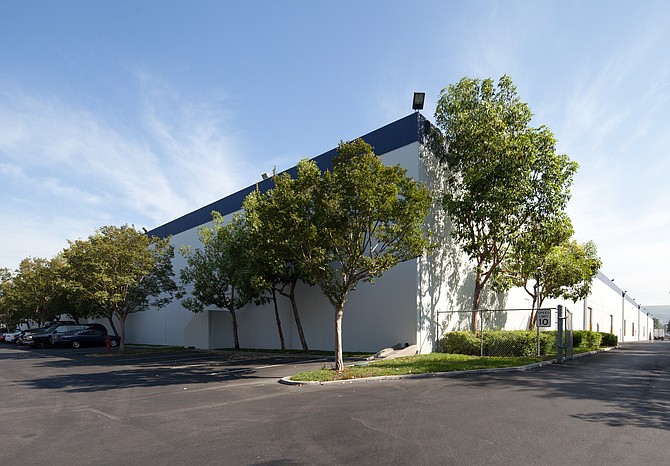 Sawtelle-based Rexford Industrial Realty Inc. has purchased four industrial properties for $84.5 million, the company announced April 18.
Rexford Industrial purchased a 456,000 square foot portfolio that included a property in the City of Industry, which was purchased for $41.8 million. The property, at 13890 E. Nelson Ave., has a nearly 257,000-square-foot building leased to a single tenant. It has 36 dock positions. Rexford Industrial purchased the property from downtown-based Colony Capital Inc., along with properties in Orange for $18 million and in Carlsbad for $16.8 million, records show.
Newmark Knight Frank's Bret Hardy and Kevin Shannon represented the seller.
In a separate transaction, Rexford Industrial also purchased a property in San Marcos for $7.9 million. Cushman & Wakefield's Barry Henler and Melanie Haynes represented the unnamed seller.
Rexford Industrial was self-represented in both transactions.
It's been a busy time for the industrial market. Properties, especially ones with ample parking and dock space, have seen increasing demand as e-commerce and fast-delivery promises grow.
In the San Gabriel Valley, 1.6 million square feet was sold or leased during the first quarter of 2019, according to data from Jones Lang LaSalle Inc. Industrial properties in the area had low vacancy rates of a mere 2.2%.
Paul Sablock, an industrial specialist at JLL, said a lot of the demand now is due to e-commerce. Sablock said he has been in the industry for 39 years and has never seen the type of demand we are seeing now.
There's also been a shift, he said, in that most sales are to investors and not end users.
"There's so much money looking for industrial assets," he said. "Because these prices have gotten so high, users get scared away from buying."
Rexford Industrial co-chief executives Howard Schwimmer and Michael Frankel said in a statement that Southern California infill markets were "the most sought-after industrial market in the country."
Rexford Industrial owns 186 properties and manages an additional 20. The company reported fourth quarter rental revenues of $56.1 million, a 22.6% increase year-over-year. At the end of the year, the company's consolidated portfolio was 95.5% leased.
This year, Rexford Industrial has already done $259 million in acquisitions.
Staff reporter Hannah Madans can be reached at hmadans@labusinessjournal.com or 323-556-8337.
For reprint and licensing requests for this article, CLICK HERE.