Supermarkets, Union Call on Federal Mediator
SoCal grocery employees have been working without contract since March 3
Friday, April 12, 2019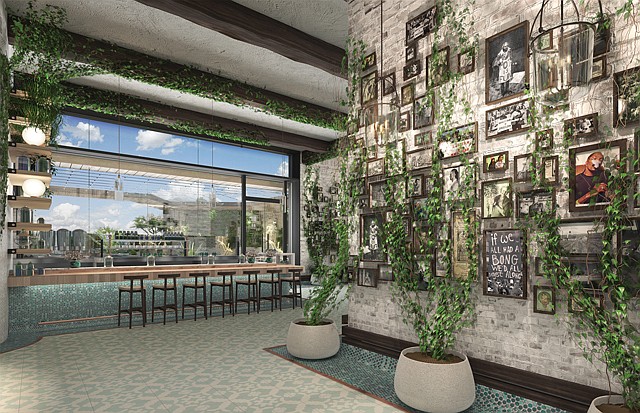 Afederal mediator was called in this month to help speed up negotiations between the United Food and Commercial Workers union and some of the region's largest grocery chains.
Scot Beckenbaugh will mediate the coming round of contract talks that will dictate wages, salaries and health benefits for 60,000 workers from Central California to San Diego. The union and grocers jointly manage a nearly $5 billion workers pension fund.
The three-year union contract expired March 3, and the parties have already gone through several rounds of negotiations but remain deadlocked.  
The chains include Albertsons and Vons Cos., both owned by New York-based private equity firm Cerberus Capital Management, and Ralphs Grocery Co. Inc., which is held by Ohio-based Kroger Co. Investment firm-owned Gelson's Markets Inc. and privately held stores Super A Foods Inc. and San Bernardino-based Stater Bros. Markets Inc. are also part of the negotiations.
Advancements in automation, from self-checkout to mobile applications, are likely to play a larger role in the contract, said UFCW Local 700 spokesman Mike Shimpock. Many members of the supermarket workers' union are part-time, Shimpock said.
• • •
Funding Ignites Pot Market
Investment in California's marijuana outfits continues to grow with at least $75 million raised by L.A. cannabis brands in recent weeks as companies vie for top billing.
Hollywood Hills-based Hacienda Co., which owns Lowell Herb Co., secured $20 million from two unnamed investors, Securities and Exchange Commission filings from April 3 showed. Just a day before, Agoura Hills cannabis firm Vertical Cos., announced it raised $58 million in a Series A financing round for expansion and marketing. And on April 8,
Pico-Union-based marijuana accessory manufacturer SHO Products said it raised $3.6 million in Series A funding that will largely be used to expand its executive ranks.
Lowell Herb spokeswoman Libby Dolan would not say how the company plans to use the $20 million, but Lowell had previously announced plans to open a West Hollywood rooftop cannabis restaurant in June. The restaurant is one of a handful of locations that will allow cannabis consumption in the pot-friendly city, which is positioned to become a global tourist hotspot for marijuana, much like Amsterdam.
The open-air restaurant will offer up fresh juices alongside farm-to-table dishes that are served either "virgin" style or infused with up to 10 milligrams of THC.
"Cannabis chef" Andrea Drummer will oversee the kitchen while budtenders with trays will roll joints tableside. Restaurantgoers can also request vaporizers, bongs and pipes.
• • •
Runway Makeover Begins
Playa Vista's four-block retail and residential development known as the Runway is about to undergo a $9.1 million makeover led by San Jose-based DJM Capital Partners Inc.
DJM partnered with Invesco Real Estate, an arm of Atlanta-based Invesco which purchased the site in 2016. Two years later, DJM took over property management, development and leasing.
DJM will turn portions of the development into car-free walking plazas and will focus on high-end retail. The Runway boasts more than 220,000 square feet of retail space.
As part of the overhaul, DJM announced April 8 it had signed several tenants, including retail, event and gallery space Alchemy Works and Free Market, a 24,000-square-foot mercantile-style bazaar with food and merchandise. The development will also include steakhouse Bull & Butterfly, one of Lemonade Restaurant Group founder Alan Jackson's properties.
• • •
Grocery Stores Sprouting Up
Phoenix-based Sprouts Farmers Market Inc. is about to open several more Los Angeles locations, as the region's supermarket landscape gets more competitive.
The company announced April 4 it would add stores in West Covina, West Hollywood and Lake Forest. A 26,000-square-foot store is slated to open in Mid-Wilshire on June 26.
Last month, German grocer Aldi Inc. opened up a location in Panorama City as part of a $3.5 billion push to add around 700 stores nationally by 2022. Walmart Inc. announced April 10 that it would invest $145 million in California store construction and remodeling.
Staff reporter Rachel Uranga can be reached at ruranga@labusinessjournal.com or (323) 556-8351.
For reprint and licensing requests for this article, CLICK HERE.