Preferred Finds Local Profits
FINANCE: Bank leads on equity return, data shows
Friday, April 12, 2019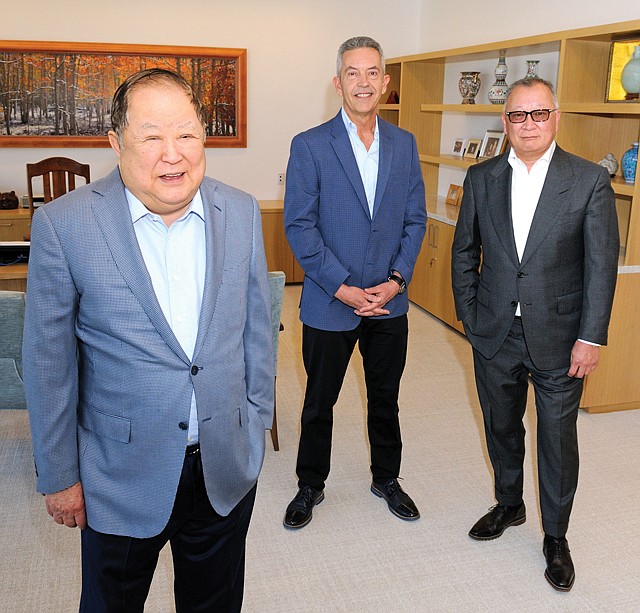 Downtown-based Preferred Bank has fashioned itself into one of the region's most profitable banks by focusing on the L.A. market, keeping its branch footprint small and staying away, for the most part, from growth through acquisitions.
That's a stark contrast to many of the Los Angeles area banks in Preferred's peer group, many of which have tried to expand with mixed success through mergers and forays into new territories such as Texas and the Tri-State region.
The bank has been able to grow its assets while maintaining this conservative strategy, according to Preferred executives. The firm has more than doubled its assets to $4.3 billion from $1.9 billion in June 2014.
"I'm more of a manager, a day-to-day operator, not a dealmaker," said Li Yu, the bank's 78-year-old chairman, chief executive and founder, explaining the company's success. "Do not play the game above your head — or wallet."
The conservative strategy seems to have paid off. As of March 11, S&P Global Market Intelligence Inc. ranked Preferred Bank as the 20th best-performing community bank in the United States with assets between $3 billion and $10 billion. The ranking is based off banks' expenses as a percentage of revenue — in other words, how much they spend for each dollar they make.
Preferred Bank also ranks No. 1 among L.A. County-based banks when it comes to return on equity, which was 18.4% last year. That beat out other peers, such as Pasadena-based East West Bancorp Inc.'s 17.4% rate in 2018 and downtown-based Cathay General Bancorp's 12.8%.
The return on equity is a measure of the profitability of a business in relation to the equity. It tells how well a company uses investments to generate earnings growth.


Sour deal
Preferred Bank isn't without blemishes.
At the end of last year, the financial institution found itself among the top five banks in Los Angeles County as ranked by problem or nonperforming assets as percent of equity. Problem assets are defined as commercial loans where a debtor has made zero interest or principle payments in the last 90 days.
Fourth quarter 2018 data from the Federal Deposit Insurance Corp., which regulates banks, showed that 10.8% of Preferred's assets fell into this category — the fourth most among L.A. County banks.
Edward Czajka, Preferred's chief financial officer, said the number was artificially inflated by a $41.8 million package of delinquent luxury condo loans the bank sold on March 29 for $36.9 million. Preferred took a roughly $1.4 million loss on the sale after taxes and other adjustments, according to a filing with the Securities and Exchange Commission.
For reprint and licensing requests for this article, CLICK HERE.
Prev Next