Molina Healthcare to Lay Off 75 Workers in Latest Round
Wednesday, April 10, 2019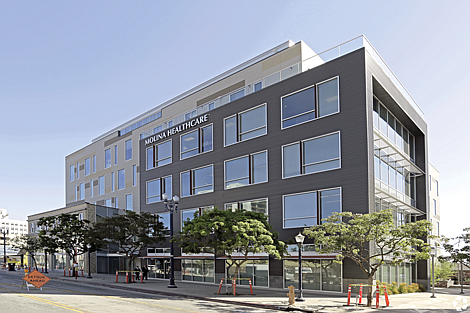 Molina Healthcare Inc., a Long Beach-based managed-care services provider, will lay off 75 more workers during a wave of reductions that appears related to the offshore outsourcing of its IT services.
The state Employment Development Department posted a notice dated April 9 that the Fortune 500 insurance giant would lay off 75 workers at its Long Beach office effective June 14.
The announcement follows similar notices in February and March that Molina would terminate 169 and 86 workers, respectively, following an agreement the health care provider struck with India-based Infosys Ltd. to manage Molina's IT operations formerly conducted in Long Beach.
A representative from Molina Healthcare did not immediately respond to a request for comment.
The IT deal announced Feb. 6 follows the sale of its Molina Medicaid Solutions information technology unit to DXC Technology Co. for $231 million.
Molina let go at least 1,400 workers during a company restructuring last year after reporting a $512 million loss in 2017.
Health business reporter Dana Bartholomew can be reached at dbartholomew@labusinessjournal.com. Follow him on Twitter @_DanaBart.
For reprint and licensing requests for this article, CLICK HERE.