As Car-Sharing Startup Grows, So Do Costs
HyreCar speeds ahead with expansion, hopes to create long-term value
Friday, April 5, 2019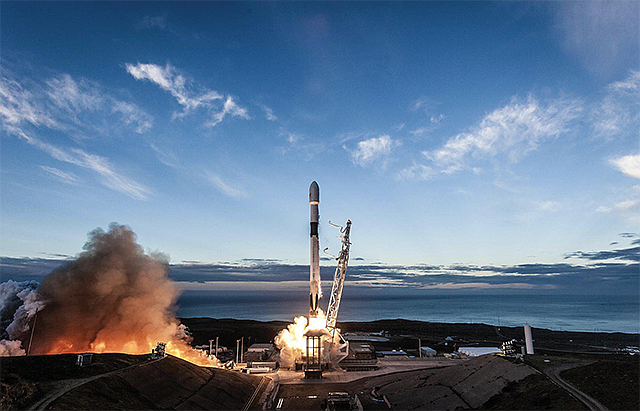 Since going public last year, downtown-based car-sharing startup HyreCar Inc. has seen its losses grow as its business expands.
Revenue and gross profits rose year over year in the fourth quarter, but HyreCar's net loss doubled to $2.6 million from $1.3 million, the company reported in its most recent quarterly earnings filing.
"We are undoubtedly reaching a key inflection point in the history of our company and the ridesharing industry as a whole, and I look forward to creating long-term value for our shareholders as we continue to execute upon our growth plans," HyreCar Chief Executive Joe Furnari said on a conference call with investors.
The company's rapid expansion tripled its revenue to $9.8 million in 2018, up from $3.2 million a year earlier. Operating expenses also more than tripled over that period, rising to $13.8 million from $4.4 million.
HyreCar operates an online car-sharing marketplace that caters to ride-share drivers who would rather lease a vehicle than buy one outright. HyreCar lists more than 100 dealerships and 1,200 cars on its platform that are available for rent via its mobile app.
The company was co-founded in 2014 by Andy Bansal and went public on the Nasdaq exchange in June, raising $12.6 million.
• • •
Plus Capital Backs Be Se INC.
Baldwin Hills headquartered digital media startup Be Se Inc. raised $3.1 million of a planned $3.3 million funding round, according to a filing with the Securities and Exchange Commission.
Industry tracker PitchBook Data Inc. said 23 investors took part in Be Se's latest funding round — the company's second since its launch in May. Menlo Park-based M Ventures and Playa Vista-based Plus Capital participated in the funding round, but most of the funders were angel investors, PitchBook noted. That included actresses Rosario Dawson and Carmen Castillo as well as telecom executive Solomon "Sol" Trujillo.
Be Se publishes editorial content geared primarily toward a Latino audience. Actress Zoe Saldana launched the website in May 2018; she also serves as the company's chief executive.
Saldana is no stranger to the startup world. She also serves as an adviser on the board of Santa Monica-based smart crib developer Happiest Baby Inc.
• • •
SpaceX, SpaceIL Shoot for Moon
This week could see the world's first private aerospace firm land on the moon.
Israeli outfit SpaceIL launched a lunar lander Feb. 21 on a Falcon 9 rocket operated by Hawthorne's Space Exploration Technologies Corp. (SpaceX). If all goes as planned, the lander will touch down softly on the moon's surface April 11.
SpaceIL was one of the original entrants in the Google Lunar XPrize competition, which sought to encourage private spacecraft development by offering a $20 million prize to the first company that could land on the moon. The deadline passed last year without a winner, but several companies continued to work on their spacecraft.
Culver City nonprofit XPrize Foundation Inc., which teamed up with Google on the original award, said March 28 it would award $1 million to SpaceIL — the current frontrunner — if it pulls off the moonshot.
"We are optimistic about seeing this first domino fall, setting off a chain reaction of increasingly affordable and repeatable commercial missions to the Moon and beyond," said XPrize Executive Chairman Peter Diamandis.
Staff reporter Samson Amore can be reached at samore@labusinessjournal.comor (323) 556-8335.
For reprint and licensing requests for this article, CLICK HERE.