Ares, Crescent Take Over US Thrift Store Chain
Private equity firms to assist retailer in restructuring
Friday, April 5, 2019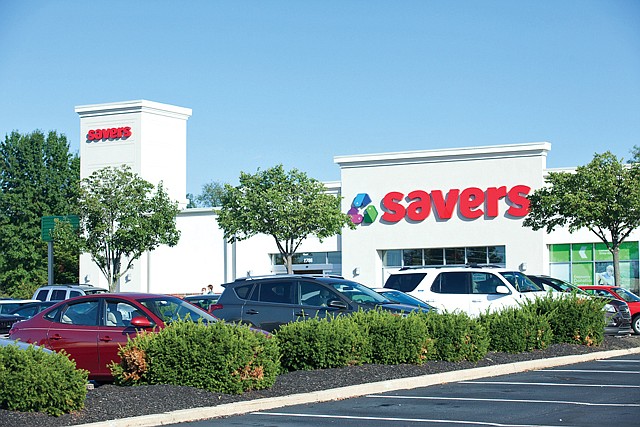 Ares Management Corp. and Crescent Capital Group are taking ownership of Bellevue, Wash.-based Savers, the biggest for-profit thrift store chain in the United States.
Ares and Crescent are replacing previous private equity sponsors, Leonard Green & Partners, of West Los Angeles, and TPG, of San Francisco, which purchased the retailer in a 2012 deal. No figures were disclosed.
Under the new deal, Crescent will take over as majority owner, and Ares will hold a significant minority share of the company.
"Ares is excited to invest new capital to increase financial flexibility and help best position Savers for growth during this period of transformational change for the thrift retail industry," said Scott Graves, Ares's co-head of North American private equity, in a statement.
Savers will receive new loans and a capital infusion of $165 million from Crescent and Ares, according to a person familiar with the matter. The agreement will accelerate a restructuring effort at Savers by reducing its debt and interest payments, and providing more capital from its investors, the company said. Further financial details were not disclosed.
Savers operates more than 300 stores with 22,000 employees under its chain name of Value Village in the United States, Canada and Australia. The company buys and sells "gently used merchandise in a department store environment."
• • •
Clearlake, SkyKnight aid Symplr Acquisition
Private equity firms Clearlake Capital Group, of Santa Monica, and SkyKnight Capital, of San Francisco, have backed a healthcare software company's acquisition of a former General Electric Co. business, API Healthcare.
Houston-based symplr — which designs software to manage healthcare operations' governance, legal compliance and risk mitigation — purchased API from New York-based Veritas Capital Fund Management less than a year after Veritas acquired the business from GE.
GE's healthcare division acquired Hartford, Wis.-based API in 2014. API develops software for human resources management.
"Our investment, which brings together two leaders in the healthcare software market, reflects our conviction in transforming this highly inefficient and fragmented industry," said Clearlake Partner Prashant Mehrotra, in a statement. Terms were not disclosed.
Clearlake has managed more than $8 billion of institutional capital since its 2006 inception, and its senior investment principals have led or co-led more than 100 investments.
Richmond, Va.-based Harris Williams & Co. Ltd. and Milwaukee, Wis.-based Robert W. Baird & Co. Inc. served as financial advisers to Clearlake and SkyKnight. William Blair & Co. also served as financial adviser to Veritas. Financing for the transaction was led by Antares Capital and Adams Street Partners, both of Chicago; Golub Capital, New Mountain Finance Corp. and AB Private Credit Investors Corp., all of New York City; and Bain Capital Credit, of Boston.
• • •
Hanmi names CEO
Koreatown-based Hanmi Financial Corp., parent of Hanmi Bank, named Bonita Lee as its chief executive effective May 3.
Lee succeeds 64-year-old Chong Guk "C.G." Kum, who is retiring from Hanmi. The bank announced Kum's retirement last year and promoted Lee, 56, from chief operating officer to president to "help facilitate a smooth transition."
Lee joined Hanmi as chief operating officer in 2013.
"During her tenure with Hanmi, the bank's total assets have nearly doubled," said Hanmi Chairman Joseph Rho, in a statement. "Her deep understanding of the bank's business and strong record of success positions her for a smooth transition to the CEO role, and allows Hanmi to execute its strategic initiatives."
Prior to joining Hanmi, Lee was senior executive vice president and chief operating officer of BBCN Bank and BBCN Bancorp Inc., which in 2016 merged with Wilshire Bank to become Hope Bancorp Inc. Lee served as acting chief executive with BBCN for a short period in 2013, leading the executive team during a management transition.
Have a deal tip? Pat Maio can be reached at pmaio@labusinessjournal.com or (323) 556-8329.
For reprint and licensing requests for this article, CLICK HERE.