Patented Diet on Fast Track
HEALTH CARE: Sales of 5-day kits up sharply
Friday, September 21, 2018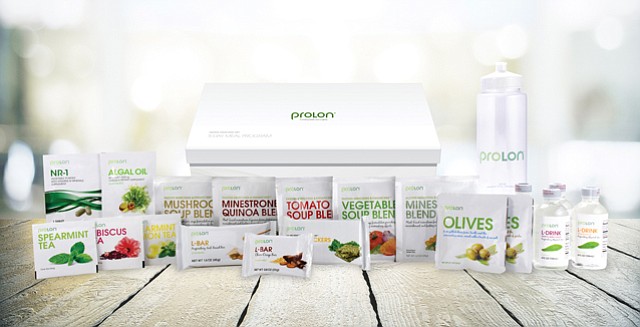 "Ideal" market
"Los Angeles is an ideal, and a natural place, for this company to grow," said Ahmed Enany, chief executive of the Southern California Biomedical Council, a Los Angeles-based trade group. "Los Angeles is concerned about diets and health – and you can make a lot of money."
The success of L-Nutra and its expanding pipeline of longevity diets can be attributed to company founder Valter D. Longo, a biochemist at USC known for his research into aging and the benefits of periodic fasting.
Longo, a native of Italy, now serves as a professor of biological sciences at the USC Leonard Davis School of Gerontology. He's also the director of the USC Longevity Institute and a cancer institute in Milan.
He developed his fasting-mimicking diet, a subject of 28 peer-reviewed papers, after studying yeast cells and laboratory mice. The research has been supported by numerous federal grants over the past two decades, including $10 million in April from the federal government's National Institutes of Health.
Longo has essentially licensed his own research as a 60 percent shareholder in L-Nutra, which doesn't disclose financials beyond sales. Longo said he gives any proceeds he sees from the company to two foundations he has created to help fight disease.
"I don't take anything from the company, no salary," said Longo during a phone interview from Milan. "I don't want people to think I'm making money on this. I have my research. I'm an independent thinker."
L-Nutra Inc. now sports promotions for its ProLon products – "Nutrition for Longevity" and other slogans – that cover about half of the front of the building that houses its headquarters for its 36 employees on Beverly Boulevard.
L-Nutra has raised $14.5 million from a roster of investors that includes CEO Antoun, a native of Lebanon who once worked as a health policy officer for Eli Lilly and Co.
Antoun said he was drawn to L-Nutra because of its focus on health care, as opposed to "sick care."
He points to a recent survey, conducted by the International Food Information Council Foundation, that reported intermittent fasting to be the No. 1 diet among young adults.
He opens a specially designed box of ProLon's five-day food kit, which has been sold to 80,000 users in the United States and 11 other countries, he said. The company will add Canada, Mexico and Australia in December, about a month after it's slated to expand into fasting-mimicking food bars, which will sell for $3.99 at health-food stores and some grocers.
Next, it hopes, will be a Chemolieve diet for cancer patients. It's another fasting diet and aims to decrease side effects from chemotherapy while regenerating immune systems to help fight the disease.
"It's a reset of the body," said Antoun, who also serves as chief executive of Health Systems Reform, a global consultant to improve public health, as well as a co-director of the Center for Health Policy at the University of Chicago, in addition to international teaching roles.
"At L-Nutra, we believe that by understanding and respecting nature, tradition and science," he added, "we can promote remarkable self-repair and reset mechanisms in the human body, which eventually may also be used to treat and cure disease."
NOTE: This story has been updated based on revised user information provided by the company.
For reprint and licensing requests for this article, CLICK HERE.
Prev Next