Patented Diet on Fast Track
HEALTH CARE: Sales of 5-day kits up sharply
Friday, September 21, 2018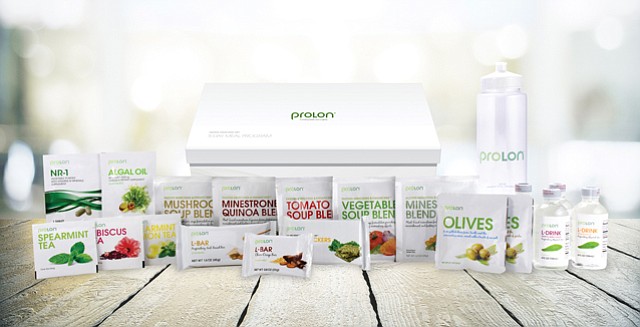 L-Nutra Inc., a dietary health company based in Beverly Grove, is selling less as more.
The privately held company, which launched from USC, has based an expanding line of medicinal foods on a patented diet that seeks to mimic the effects of long-term fasting – to periodically eat much less in order to boost health.
"We have lived hundreds of thousands of years with fasting," said Joseph Antoun, chief executive and chairman of L-Nutra. "Somehow we lost it – we thought it had no value, that it is the equivalent of starvation. But we have found that it's essential to balancing our diet."
The five-day diet, done once every few months, has been clinically tested to mimic the effects of periodic fasting while providing the body with nutrition. The mimicked fasting has been shown by USC researchers to delay cellular aging by stimulating stem cell growth and rejuvenating organ tissue.
The research behind L-Nutra has been ongoing for 25 years, and this summer, it became the first known company to win a U.S. patent for a fasting diet to promote stem cell tissue regeneration and healthy aging.
The 9-year-old company also is on track to more than double sales of its five-day ProLon food kits for its signature diet, to $15 million this year.
The Fasting Mimicking Diet was developed after $46 million in clinical research, paid for largely by federal grants and conducted at USC, which licenses the patents to L-Nutra. The most recent patent follows others issued for dietary fasting treatments for diabetes and cancer.
L-Nutra has another two dozen patents now pending in the United States and Europe to employ the company's five-day fasting diet to reduce weight and cut the risk of auto-immune diseases from multiple sclerosis to lupus and rheumatoid arthritis.
Some 24 clinical trials based on the fast-mimicking diet licensed to L-Nutra from USC are underway.
Prior results are promising: A phase II trial published in February 2017 in Science Translational Medicine found the low-calorie, five-day diet administered once every few months reduced the risk of cancer, diabetes, heart disease and other age-related conditions.
Its participants also lost weight without reducing muscle mass while lowering cardiovascular risk factors from blood pressure, inflammation and a hormone that affects metabolism.
The company's five-day ProLon meal plan is designed to trick the body into going into a "fasting mode." The meals also are designed to stave off hunger associated with a prolonged fast, with only water allowed.
For reprint and licensing requests for this article, CLICK HERE.
Prev Next