Deals & Dealmakers: EP Wealth Advisors Rolls On
Friday, September 14, 2018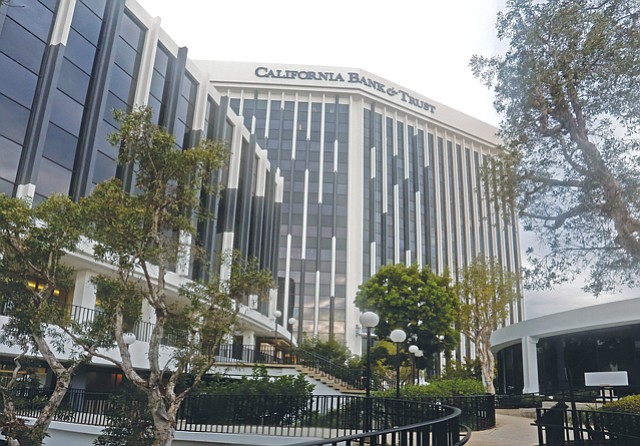 Torrance-based financial planning firm EP Wealth Advisors continued its California roll-up spree with the acquisition of Caves & Associates in Manhattan Beach.
The Caves purchase adds another $191 million in assets under management to EP Wealth Advisors' more than $4 billion portfolio. The firm has acquired four firms in the last 14 months, including Private Capital Management Associates of San Mateo and Millie Capital of Walnut Creek in June 2017. EP Wealth Advisors also bought out San Diego-based Donnelly Wealth Advisors earlier this year.
Caves & Associates founder Preston Caves – who will serve as a consultant at EP Wealth Advisors – said in a statement that the deal gave his firm a robust succession plan. Caves founded his eponymous firm in 1983.
"After significant research and consideration, we decided to merge with EP Wealth." Preston said. "We wanted to find the right cultural fit for our clients and our team. EP Wealth's resources will allow us to increase our service offering, as well as provide a sound succession plan for our team's leadership, so that our clients will continue to have stable, high quality, independent financial advice for years to come."
Caves & Associate co-owner Sandra Gafney will join the EP Wealth Advisors team as a wealth advisor.
EP Wealth Advisor Chief Executive Patrick Goshtigian told the Business Journal in May around the time of the Donnelly acquisition that the firm was actively searching for deals to expand its market share. Goshtigian said industry consolidation was happening among smaller firms that are looking for ways to transition to a new generation and need more infrastructure support.
"We're embarking on an enhanced acquisition strategy because the market is fractured," Goshtigian said. "There are a lot of retiring wealth advisors and wealth advisors having a hard time expanding and growing their businesses without a larger infrastructure."
EP Wealth Advisor's deal spree is partially funded by an investment from Palm Beach, Fla.-based Partners Capital Group, a financial services holding company focused on the investment advisory industry.
Gores Goes for Round III
Beverly Hills private equity firm Gores Group saw its third special-purpose acquisition company go public last week, raising $400 million. The so-called blank check company – dubbed Gores Holdings III – trades on the Nasdaq.
Gores' previous two special purpose acquisition companies were used to take privately held companies to public market. The original Gores Holdings blank check company took Twinkies-maker Hostess Brands Inc. public in 2015 in a $725 million deal with New York-based private equity firm Apollo Global Management and Metropoulos & Co. of Greenwich, Conn.
It was announced in July that Gores Holdings II would act as a vehicle for Beverly Hills-based Platinum Equity-owned Verra Mobility, which handles tolling transactions and violations for a global client base, to go public in a deal valuing the company at $2.4 billion.
The Verra Mobility deal features some brotherly love: Gores Group is the firm run by billionaire Alec Gores (No. 26 on the Business Journal's 2018 list of Wealthiest Angelenos with an estimated net worth of $2.9 billion) and Platinum Equity is the outfit run by younger brother Tom Gores (No. 16 on the 2018 Wealthiest list with an estimate fortune of $4.3 billion).
Made to Order
A member of the fourth-generation of the family that owns Canter's Deli has raised $9.5 million in a series A round for a software system that was developed to manage to-go orders and deliveries at the famous Fairfax district eatery and now is marketed to other restaurants.
The funding for Santa Monica-based Ordermark Inc. closed on Sept. 6, according to Chief Executive Alex Canter, who founded the company along with two partners who are not part of the family.
The latest round follows $3.5 million in seed money that came in March from TenOneTen, Mucker Capital and Act One Ventures, all based in Los Angeles.
The series A round was led by London-based Nosara Capital, with participation of Vertical Venture Partners, Techstars Ventures, Riverpark Ventures, Matchstick Ventures, as well as TenOneTen, Mucker Capital, Act One Ventures and AARD Capital, another earlier investor, according to Ordermark.
Canter declined to disclose financials, but said the startup now serves hundreds of locations of independent and chain restaurants, and counts 35 employees. The company will use the latest funding to beef up its sales and software engineering staffs.
Have a deal tip? Henry Meier can be reached at hmeier@labusinessjournal.com or (323) 556-8321.
For reprint and licensing requests for this article, CLICK HERE.