Wells Fargo Building in BH Goes for $193M
Price on 12-story office comes to $930 PSF
Friday, September 7, 2018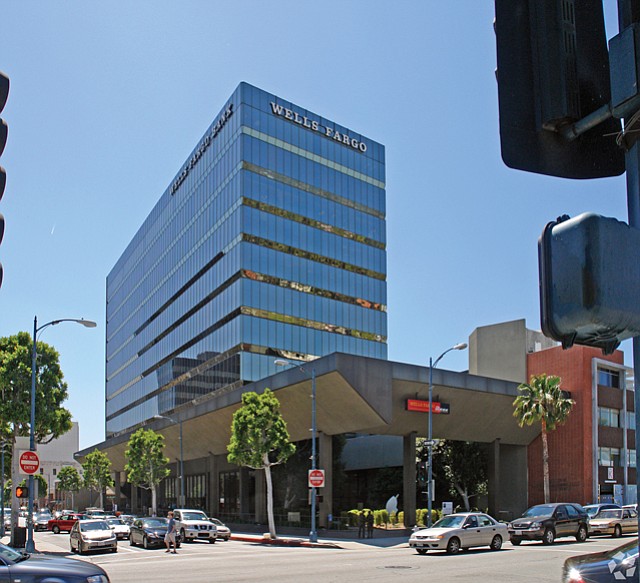 Beverly Hills-based real estate investment firm StarPoint Properties has purchased the 12-story, 207,000-square-foot office tower at 443 N. Camden Drive for $193 million, or around $930 per square foot.
The seller was identified only as Camden Properties Ltd.
The property, known as the Wells Fargo Building, is located in the Golden Triangle section of Beverly Hills.
It was built in 1972 and renovated in 2003.
The building is located about three blocks away from StarPoint Properties headquarters office at 450 N. Roxbury Drive.
"To say I've had my eye on this property is more than a figure of speech," said StarPoint Properties Chief Executive Paul Daneshrad in a statement.
Daneshrad said StarPoint plans to renovate both the interior and exterior of the building, and to bring full-service retail to the property as well.
"The property will become a profit engine the helps StarPoint and our tenants achieve a bottom line that is commensurate with the world-class location," Daneshrad said.
Bob Safai of Madison Partners was the listing broker on the deal.
For reprint and licensing requests for this article, CLICK HERE.