Canter's Scion Raises $9.5M for Delivery Software Firm
Friday, September 7, 2018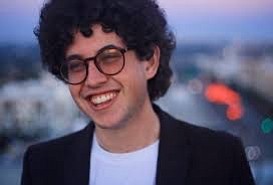 A member of the fourth-generation of the family that owns Canter's Deli has raised $9.5 million in a series A round for a software system that was developed to manage to-go orders and deliveries at the famous Fairfax district eatery and now is marketed to other restaurants.
The funding for Santa Monica-based Ordermark Inc. closed on Sept. 6, according to Chief Executive Alex Canter, who founded the company along with two partners who are not part of the family.
The latest round follows $3.5 million in seed money that came in March from TenOneTen, Mucker Capital and Act One Ventures, all based in Los Angeles.
The series A round was led by London-based Nosara Capital, with participation of Vertical Venture Partners, Techstars Ventures, Riverpark Ventures, Matchstick Ventures, as well as TenOneTen, Mucker Capital, Act One Ventures and AARD Capital, another earlier investor, according to Ordermark.
Canter declined to disclose financials, but said the startup now serves hundreds of locations of independent and chain restaurants, and counts 35 employees. The company will use the latest funding to beef up its sales and software engineering staffs.
For reprint and licensing requests for this article, CLICK HERE.