UCLA Mattel Children's Hospital Ranked Among Most Innovative
Wednesday, September 5, 2018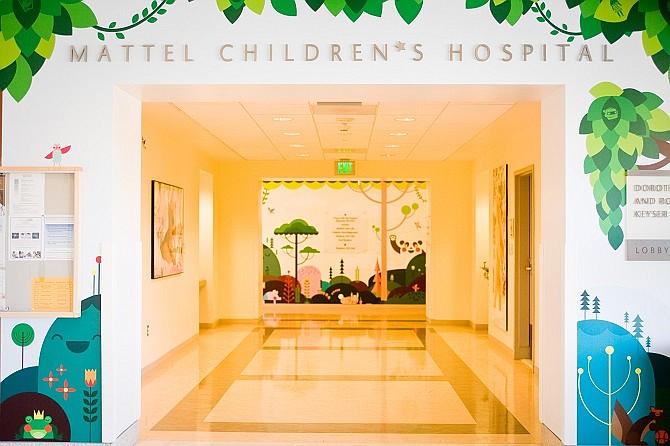 UCLA Mattel Children's Hospital has been named among the most innovate children's hospitals in the nation by Parents magazine.
UCLA Health announced Sept. 5 that the New York magazine had named UCLA Mattel Children's among the 20 pediatric hospitals across the nation that stand out for their medical advancements, research, family support and technological innovation.
"Innovation is at the core of what we do at UCLA Mattel Children's Hospital," said Johnese Spisso, president of UCLA Health and chief executive of its hospital system, in a statement.
The magazine's upcoming October issue identifies UCLA Mattel Children's Hospital as the only pediatric hospital in California to receive its innovation distinction, out of 150 children's hospitals surveyed across the U.S.
While noting its medical advances in pediatric cancer and stem cell therapy, Parent magazine praised UCLA for prioritizing the comfort of kids and families.
"The hospital established a family dinner program, partnered with a community group to provide a summer camp experience, and started a unique initiative that makes it easier for hospitalized kids to get a good night's rest," said Liz Vaccariello, its editor-in-chief, in a statement.
Health business reporter Dana Bartholomew can be reached at dbartholomew@labusinessjournal.com. Follow him on Twitter @_DanaBart.
For reprint and licensing requests for this article, CLICK HERE.