Edison Says Company Equipment Tied to Thomas Fire; Expects 'Material Losses' as Result
Tuesday, October 30, 2018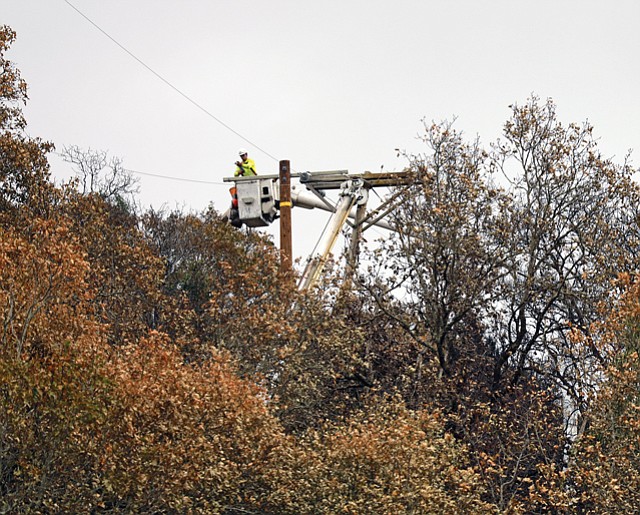 Edison International on Oct. 30 revealed that an internal investigation found that its Southern California Edison utility equipment was "associated with" one of the ignition points of the massive Thomas Fire last December and that as a result, the company expects "to incur material losses" in connection with the fire.
The revelation was made in the Rosemead company's quarterly earnings filing with the Securities and Exchange Commission and a simultaneously released statement from the company. Edison International Chief Executive Pedro Pizarro also elaborated on the finding in an earnings conference call with investors, stating for the first time that the company expects to incur material losses from the fire.
The Thomas Fire burned nearly 282,000 acres (440 square miles) last December and January in Santa Barbara and Ventura counties, an area almost the size of the city of Los Angeles. It destroyed 1,063 structures and damaged roughly 250 more. It was at the time the largest fire by acreage in state history; but that record was eclipsed this summer by the Mendocino Complex fire in Northern California.
In a review this past spring, Fitch Ratings Service determined that Southern California Edison could face more than $4 billion in possible damages from the Thomas Fire. Edison International reported net income of $689 million last year on revenue of $12.3 billion.
In the Oct. 30 statement, Edison said its internal investigation found an ignition point near Koenigstein Road in Santa Paula was in close proximity to one of its power poles. But because the California Department of Forestry and Fire Protection removed the Edison equipment for its own investigation, the company was not able to inspect it and therefore could not determine whether the equipment actually caused the ignition.
Meanwhile, Edison state that its equipment was near another suspected ignition point in the Anlauf Canyon area of Ventura County, but could not determine whether that equipment was associated with that ignition point.
Pizarro said in the earnings conference call that because of the multiple ignition points and the "potential for separate damages to be attributable to fires ignited at separate ignition points, we are currently unable to reasonably estimate a range of losses that may be incurred. However, we do expect to incur material losses in connection with the Thomas Fire."
In a question-and-answer session with analysts, he added that Edison is continuing to receive fire damage claims.
In the earnings report, Edison reported third quarter earnings per share of $1.56, up from $1.44 a year earlier and beating analyst estimates by 30 cents, according to website Seeking Alpha. Edison reported revenue of $4.26 billion, up 17 percent from 3.65 billion a year earlier and beating analyst estimates by $640 million, again according to Seeking Alpha.
Economy, education, energy and transportation reporter Howard Fine can be reached at hfine@labusinessjournal.com. Follow him on Twitter @howardafine.
For reprint and licensing requests for this article, CLICK HERE.