Port Rail Project Fully Funded
TRANSPORTATION: State agency kicks in $21.6 million for on-dock plan
Friday, October 26, 2018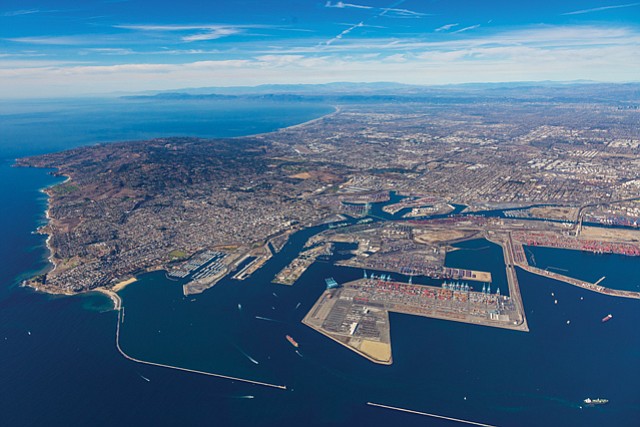 A $21.6 million grant from California's Trade Corridor Enhancement Program will help the Port of Los Angeles move ahead with a major on-dock rail project designed to improve cargo flow.
The port is contributing $12.4 million of its own funds toward the project's total cost of $34 million. The Terminal Island Railyard Enhancement Project aims to cut 1,250 truck trips at the port daily – about 12 percent of current traffic – by 2040. The reduction would decrease emissions and congestion on local streets and freeways, port officials said.
"Expanding this rail yard … is a key element of regional and state transportation plans to improve safety and traffic conditions along some of our nation's most crowded commuter and freight corridors," Port of Los Angeles Executive Director Gene Seroka said in a statement.
The port now has on-dock rail at all seven of its container terminals, according to port spokesman Phillip Sanfield.
The project plans to expand an existing intermodal rail storage yard on Terminal Island by increasing capacity and use of the Pier 400 on-dock railyard. The added on-dock capacity at Pier 400 will free up capacity at another major storage and staging yard located on Terminal Island, improving overall rail operations throughout the ports of Los Angeles and Long Beach, port officials said.
The port is currently preparing the final design of the project with plans to award the construction contract by June 2020. Project completion is expected by early 2022.
For reprint and licensing requests for this article, CLICK HERE.