Insurance Firm's Shift: E&Y Plaza to 777 Tower
Both Financial District office buildings part of Brookfield portfolio
Friday, October 26, 2018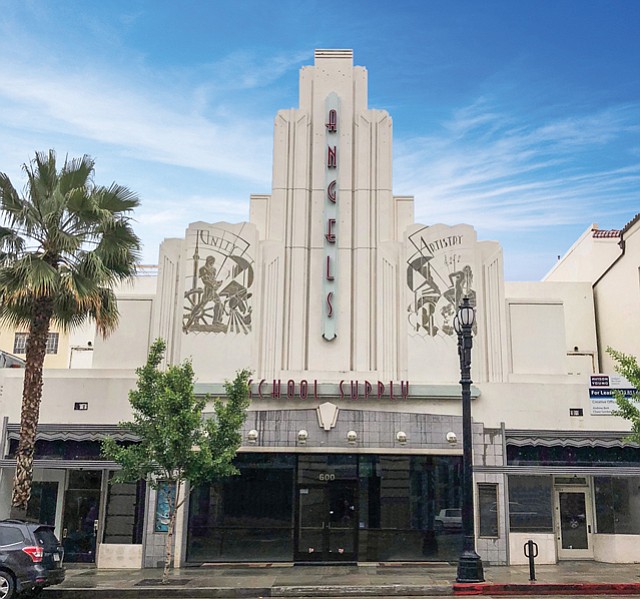 Lockton Inc. has leased 70,000 square feet covering parts of the top floor and three others at the 777 Tower in downtown's Financial District.
The Kansas City-based insurance broker plans to shift its Los Angeles office to the building at 777 S. Figueroa St. in February after 20 years at the Ernst & Young Plaza just up the block.
Both 777 Tower and the Ernst & Young Plaza are owned by Toronto-based Brookfield Office Properties Inc., one of downtown's largest property owners, with significant office and retail holdings (see related Op-Ed, page 105).
Jones Lang LaSalle Inc.'s Christina Noonan, Tony Morales and Maureen Hawley represented Lockton in the lease. Brookfield Office Properties was represented in-house by John Barganski, Marin Turney, Rachael Zanetos and Ian Gilbert.
The new lease trims about 2,000 square feet from the footprint of Lockton's office overall with flexibility and "technology-centric design" intended to "foster greater connection, collaboration and innovation," according to a statement from Timothy Noonan, chief executive of Lockton's Pacific operations, which are based in the L.A. office.
Architecture firm Gensler designed the new offices, with the project managed by Anu Rao of JLL's Project and Development Services team. The office on the top floor of the 777 Tower is billed as "an uplifting workplace that welcomes both visitors and associates in an airy and comfortable 'Live, Work, Play' environment."
Lockton's Pacific operations include 600 employees spread over Los Angeles as well as offices in the San Fernando Valley, Orange County, San Diego, San Francisco, Sacramento, Seattle and Portland.
Lockton provides advice and support to clients on commercial insurance, employee benefits and retirement services. It has about 6,500 employees companywide.
Artistry of the Deal
What fits between an upscale coffee house and a regionally renowned playhouse?
Morton Development Group is about to find out, thanks to its $5.3 million buy of the vacant Artistry Theater Building in Pasadena, which sits between a location of the trendy Urth Caffe and the Pasadena Playhouse.
Morton is based in Pasadena, and plans to renovate the 87-year-old, 15,000-square-foot building to lure tenants in industries from fitness to luxury home goods, offices and restaurants.
The property opened during the Great Depression as a United Artists Entertainment theater and became a popular spot for early screenings of films, events that gave studios a chance for public responses before making final cuts. There was a renovation under prior ownership in 1960, and a remodel in 1997, but the building's former glory nevertheless faded over time. A school-supply store ended a 10-year run there in 2015, and the property has remained empty since.
"We had multiple offers but understood that we had to maintain our focus on just the right buyer who appreciated the next-generation opportunities for the bow-truss and vaulted building but also had the experience and development knowledge to navigate the heavy permitting and construction requirements," said Andrew Berk, a principal of Toronto-based Avison Young who represented the seller, Colorado Creative, along with Chase Gordon, an associate at the firm.
South Bay's Office Side
The Oct. 22 sale of the 440,000-square-foot Gateway Towers complex in Torrance for $106.2 million was a nine-figure reminder that the South Bay isn't only about industrial space – a particular strength of the submarket, thanks to its proximity to the region's seaports and Los Angeles International Airport.
The price fetched by New York-based Newmark Knight Frank for Gateway Towers – a pair of nine-story office buildings that are about 90 percent occupied – came to about $241 per square foot. That's getting within striking range of a deal in another submarket known more for office properties than industrial buildings – a 320,000-square-foot office tower in Glendale, which along with Burbank and Pasadena, makes up L.A. County's Tri-Cities submarket – sold to Goldman Sachs Group Inc. in the third quarter for $93.5 million, or about $292 per square foot.
A joint venture of downtown-based Ruth Group Inc. and Roxborough Group, based in San Francisco, made the buy in Torrance. The partners plan to add value by using a parcel of land in the middle of the buildings for restaurants and creative office space.
Industrial space remains hot in the South Bay in any case, by the way. The sector saw its vacancy rate drop one-tenth of one percentage point to 1.3 percent in the third quarter when the average asking rate rose 3 cents to 98 cents per square foot.
For reprint and licensing requests for this article, CLICK HERE.