Silicon Beach Report Oct. 26: Snap Hires from Amazon, Huffington Post
Thursday, October 25, 2018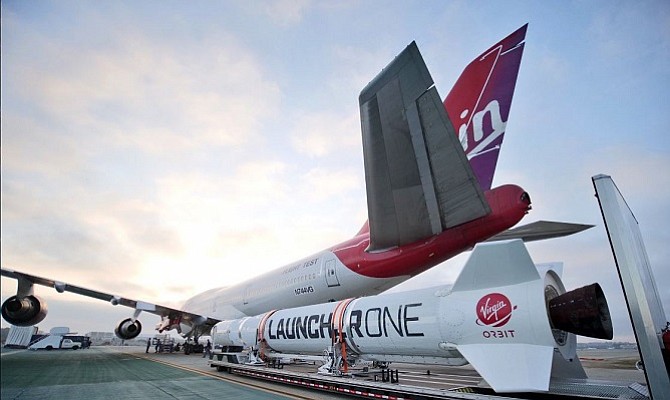 Reporting Bird's revenue figures; Virgin Orbit readies new launch setup; Snap fills Khan vacancy.
Crunchbase News obtained a revenue report from Santa Monica-based Bird Rides Inc. which notes the dockless scooter company nets, on average, $3.65 per ride. While the company's run rate is $65 million and it is experiencing growth, profitability is uncertain. For example, the company spends 47 percent of its revenue on charging the e-scooters. After charging, Bird spends the majority of its revenues on scooter repairs and credit card processing, leaving the company a gross margin of 19 percent.
Virgin Orbit Announces New Vehicle
Long Beach-headquartered Virgin Orbit, backed by Sir Richard Branson, displayed its LauncherOne small satellite launch vehicle at Long Beach Airport on Oct. 24. The rocket launcher is paired with Virgin Orbit's payload delivery vehicle, a converted Boeing 747 nicknamed "Cosmic Girl." GeekWire reports Virgin Orbit is preparing to launch its first orbital mission within the year, and that the cost of a launch is an estimated at $12 million.
Venice-based Snap Inc. announced Oct. 24 it hired Jeremi Gorman, former head of global advertising at Amazon.com Inc., and Jared Grusd, former chief executive of Huffington Post.com Inc. (an Oath Inc. subsidiary). Gorman and Grusd will fill the vacancy left by Snap's former chief of strategy Imran Khan. The Wall Street Journal reports Gorman will join Snap as its chief business officer, while Grusd is the new strategy chief.
For reprint and licensing requests for this article, CLICK HERE.