MedMen Posts $67M Loss for 2018 Despite Soaring Pot Sales
Thursday, October 25, 2018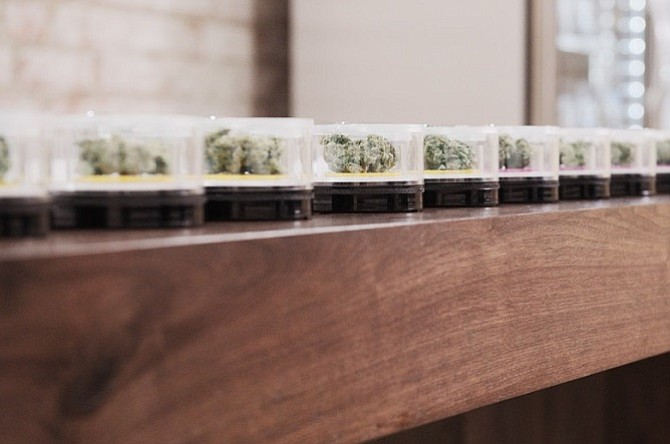 MedMen Enterprises Inc., a Culver City-based cannabis investment and management firm, on Oct. 25 announced a $67 million loss in 2018 despite reporting a 1,400-percent growth in revenue.
The upscale pot firm reported a net loss of $66.6 million (or $2.77 per share) for fiscal year 2018 that ended June 30, according to a filing with the U.S. Securities and Exchange Commission.
At the same time, MedMen reported annual revenues of 39.8 million, a 1,390-percent jump from $2.7 million in 2017. Fourth quarter revenue was $20.6 million, a 1,317-percent increase over the same period last year.
"Since becoming a public company in May of this year, we've been singularly focused on our vision to mainstream marijuana and I'm proud to say that our hard work and the significant investments we've made in building our operating platform and team are paying off," said Adam Bierman, MedMen co-founder and chief executive, in a statement.
Executives attribute the company's soaring growth to an evolving cannabis industry and newly legal pot sales in California, MedMen's largest market.
The eight-year-old cannabis company raised more than $250 million since it went public on May 29 through a reverse takeover of a company listed on a Canadian stock exchange. It was given an enterprise value of $1.65 billion.
Over the past year, MedMen expanded its boutique retail outlets in Northern California, New York and Nevada, with pending openings this quarter in Arizona and Illinois.
A pending deal to acquire the medical cannabis retailer PharmaCann announced on Oct. 11 for $682 million in stock will give MedMen access to 67 dispensaries and 14 factories in a dozen states, according to the firm.
Shares in MMEN rose 2 percent Thursday to $5.19 USD in morning trading, with a market capitalization of $374 million.
Health business reporter Dana Bartholomew can be reached at dbartholomew@labusinessjournal.com. Follow him on Twitter @_DanaBart.
For reprint and licensing requests for this article, CLICK HERE.