CHLA Receives $10M Gift From Producer Ryan Murphy
Wednesday, October 24, 2018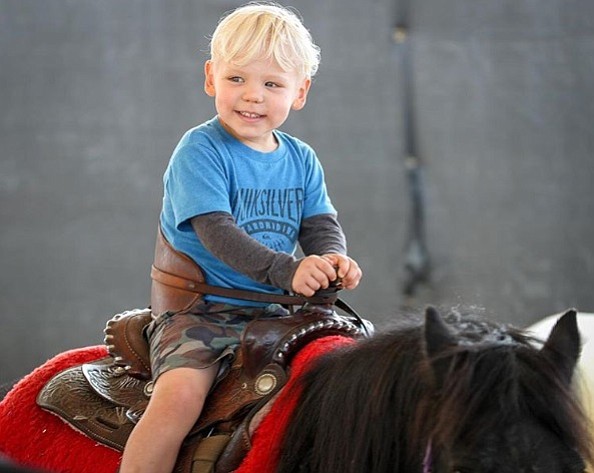 Producer Ryan Murphy and husband David Miller have given $10 million to Children's Hospital Los Angeles, which treated their son Ford for pediatric cancer.
The donation announced by the East Hollywood hospital on Oct. 23 will go toward researching treatment for the neuroblastoma cancer at the hospital's Children's Center for Cancer and Blood Diseases.

It will also be used to name a chair of surgical oncology, as well as support an endowment in neuroblastoma care.
"David and I … are immensely grateful for the care that CHLA provided not only to Ford, but to us as well," Murphy said in a statement. "His cancer diagnosis was one of life's unexpected moments, and the team at the hospital provided a comforting atmosphere in the midst of a trying situation."
In honor of the gift, Children's Hospital will name the fifth floor of its Marion and John E. Anderson Pavilion, which provides creative aftercare following surgery, the Ford Theodore Miller Murphy Floor.
Murphy, an Emmy Award-winning writer, producer and director, co-created "American Horror Story" and "Glee" before signing a $300-million deal this year with Netflix.
Ford was a sweet little innocent boy with a deep belly laugh and an obsession with Monster Trucks, Murphy said on Instagram. Then came his bout with neuroblastoma – and an abdominal tumor the size of a tennis ball.
After major surgery and several difficult procedures at Children's Hospital, he said Ford is thriving, having just celebrated his fourth birthday.
"Our family is making a gift of $10 million dollars so that other children can experience the love and care of this exceptional facility," Murphy posted. "No child is turned away at Children's Hospital. We are so honored and lucky to contribute, and encourage everybody who can to do the same."
Health business reporter Dana Bartholomew can be reached at dbartholomew@labusinessjournal.com. Follow him on Twitter @_DanaBart.
For reprint and licensing requests for this article, CLICK HERE.