Architecture Firm Jerde Names New CEO
Monday, October 22, 2018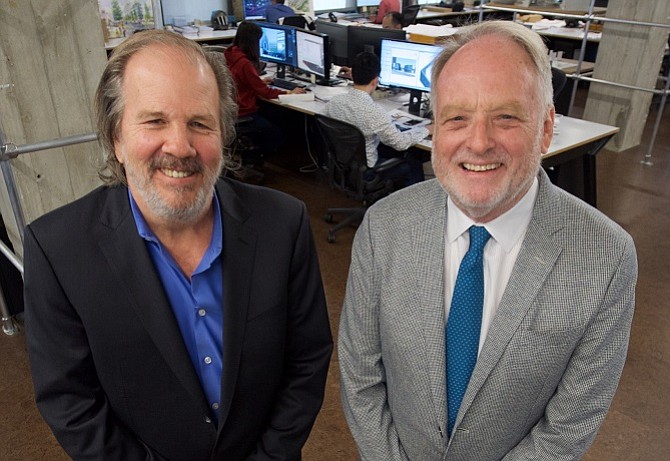 Prominent architecture firm Jerde Partnerships Inc. announced a leadership shake-up Oct. 22, naming Paul Martinkovic chief executive and moving current top executive John Simones to the position of board chairman.
Martinkovic had serviced as the downtown firm's chief financial officer.
"Paul has a long history helping to grow our firm, from opening foreign offices to improving our financial performance. His nearly 30 years of service to Jerde has been of great value and naming him CEO makes perfect sense," Simones said in a statement provided to the Business Journal. "As I transition to focus my time on doing what I love—design—I know the day to day operations of our firm is in extraordinarily good hands. Paul has the complete confidence of our shareholders and Board of Directors to continue to drive the growth of Jerde."
Martinkovic takes the firm's top job after joining Mayor Eric Garcetti on a 10-day trade mission to several Asian cities earlier this year.
Jerde Partnerships, founded in 1977, relocated earlier this year from Venice to downtown. Martinkovic told the Business Journal in August that the firm is seeking to focus on more Los Angeles area projects including the redesign of struggling shopping malls.
Media and entertainment reporter Matthew Blake can be reached at (323)-556-8332 or mblake@labusinessjournal.com
For reprint and licensing requests for this article, CLICK HERE.