Silicon Beach Report Oct. 19: SpaceX Prioritizes Talent Over Cost
Friday, October 19, 2018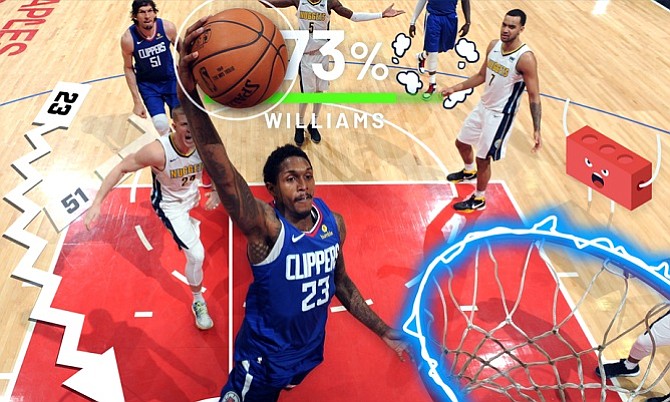 SpaceX prioritizes talent over cost in Port of L.A. project; Nexon's 'MapleStory' hits 1 million; Clippers and Second Spectrum team up for VR game viewer
SpaceX Prioritizes Talent Over Cost
The Los Angeles Times reports that Space Exploration Technologies Corp. may occupy a 19-acre site at the Port of Los Angeles within the next three years, a costly move for the company that already operates 10 buildings in Hawthorne and employs 6,000 local employees. Despite mounting expenses associated with operating an aerospace firm in LA, SpaceX continues to remain because of the volume of quality, qualified candidates for its workforce.
Nexon Reaches 1 Million 'MapleStory' Downloads
El Segundo-based multi-player game developer Nexon America Inc. announced Oct. 18 its "MapleStory 2" game has received more than 1 million downloads since the game's launch on Valve Corp.'s Steam and Nexon's game platforms last week. VentureBeat reports the free-to-play game is among Steam's top 10 most-played games this week, with an average of 33,200 concurrent players reported.
Clippers, Second Spectrum Develop Virtual Reality Game Viewer
Video augmentation outfit Second Spectrum Inc., based in Downtown L.A., is providing the L.A. Clippers basketball team with a new way for fans to watch games. Fox Sports reports the new program, dubbed "Clippers CourtVision," allows fans to stream Clippers games from more than seven different camera angles as well as show real-time data such as shooting percentages and diagrammed plays. The augmented reality streaming beta test will be available to a limited number of season ticket holders this year and the program is expected to be fully operational during the 2019-20 season.
For reprint and licensing requests for this article, CLICK HERE.