Rockers Steaming Over Streaming
ENTERTAINMENT: Some claim labels short on royalties
Friday, October 19, 2018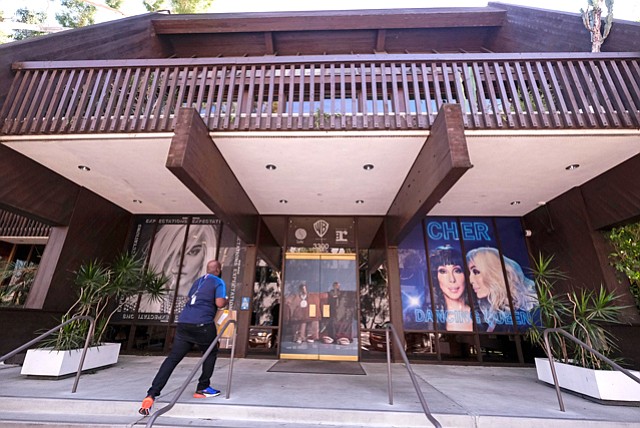 Music streaming money has grown into the billions of dollars, big enough to prompt artists to start suing record labels over their slice of the pie.
A proposed class-action lawsuit filed this month in Los Angeles County Superior Court is front and center on the trend. The suit contends Warner Music Group Corp. breached its contracts with artists by underpaying them royalties on international streams, diverting portions of those payments to Warner's international subsidiaries.
Leonard Williams, former lead singer of 1970s funk band Tower of Power, brought the case on behalf of the thousands of artists with Warner contracts – deals that preceded the advent of streaming, which has reshaped the music industry since it first became a factor in the early 2000s.
Williams, for example, signed a contract with Burbank-based Warner Bros. Records in 1974, a pact that specified how the musician and his record label would split agreed-upon royalty payments that came largely from record sales and radio play back then.
His agreement said nothing about streaming, much less tracking the international plays of Tower of Power songs on various streaming platforms, collecting royalty payments from those plays or divvying up payments from offshore markets.
But Williams and his lawyer, veteran Beverly Hills-based attorney Neville Johnson, claim the 44-year-old stipulations apply to the technology that drives the business today, as streaming platforms supplant record stores and international markets grow in importance.
Williams' lawsuit follows an identical complaint made in September against Sony Music Entertainment Inc. in New York federal court by the heirs of early 1960s songwriter Rick Nelson. Johnson also filed that lawsuit.
"I can see the timing and the challenge of the lawsuits," said Gigi Louisa Johnson, a music business professor at UCLA.
The challenge, Gigi Louisa Johnson explained, is the understanding that both artists and record labels now have for the role and value of international subsidiaries today.
She said the timing is that older or deceased artists and their heirs want to cash in on the first significant influx of revenue from recorded music in years.
Streaming has been the key to three straight years of revenue increases for recorded music globally, an upturn that followed 15 straight years of declines, according to the London-based International Federation of the Phonographic Industry.
Streaming accounted for 54 percent – or $9.3 billion – of all global recorded music revenue in 2017, the first year it made up the majority of industry revenues.
For reprint and licensing requests for this article, CLICK HERE.
Prev Next