Stem Cell Agency Awards $11 Million to SoCal Researchers to Fight Disease
Thursday, October 18, 2018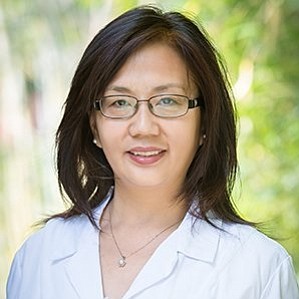 The state stem cell agency on Oct. 18 awarded $11 million to Los Angeles research hospitals and universities to study regenerative treatments for disease.
The California Institute of Regenerative Medicine issued the awards to scientists based at City of Hope National Medical Center, UCLA, Children's Hospital Los Angeles and USC.
The Oakland-based institute awarded $3.8 million to Xiuli Wang at City of Hope in Duarte to develop potential cure for HIV.
Wang, a research professor at the Department of Hematology & Hematopoietic Cell Transplantation, aims to develop a CAR T cell therapy, combined with a vaccine, to kill HIV-infected cells.
"Our approach has the potential to change how HIV patients are treated," Wang said in a statement. "Our goal is for a person to receive this therapy once, which would make it possible for that patient to stop the antiretroviral drug therapy regime for the rest of their lives."
CIRM also awarded $5.1 million to Dr. Steven Schwartz at UCLA to develop a stem cell-based therapy to target blindness.
Schwartz, a professor of ophthalmology and chief of the retina division at the UCLA Stein Eye Institute, will work with scientists at the UCLA Eli and Edythe Broad Center of Regenerative Medicine and Stem Cell Research.
Their goal: To use a patient's own skin cells to develop a treatment for diseases of the retina that can lead to blindness, including macular degeneration.
"This pivotal investment brings hope to countless patients and families suffering with blinding eye disease," Schwartz said in a statement.
The stem cell agency also issued awards for studying emerging stem cell technologies to Children's Hospital Los Angeles, which received $1.3 million to study liver therapy; and USC, which received $834,000 to study a drug screen test for side effects of chemotherapy.
CIRM was created 14 years ago when California voters overwhelmingly approved a $3 billion bond measure for stem cell research and facilities across the state. As of October, it had distributed $2.7 billion in more than 1,000 grants to 70 California institutions.
Health business reporter Dana Bartholomew can be reached at dbartholomew@labusinessjournal.com. Follow him on Twitter @_DanaBart.
For reprint and licensing requests for this article, CLICK HERE.