UCLA to Lead $3.7M Study on Patient-Centered Research in L.A.
Wednesday, October 17, 2018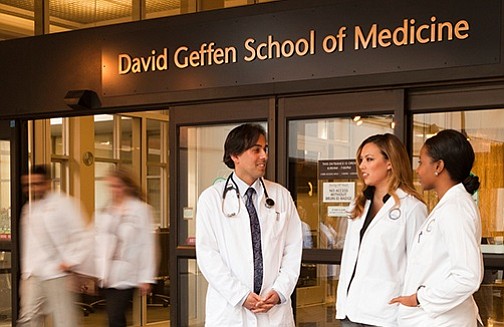 UCLA will lead a study conducted by four Los Angeles health care systems on how to improve patient-centered care thanks to a $3.7 million federal grant.
The university announced the five-year grant on Oct. 15 to establish a UCLA-based Center for Excellence in Learning Health Systems, which will lead a so-called Spirit K12 program to produce the best health care at a lower cost.
The center will allow young doctors and scientists to conduct research on how to integrate science, data processing and patient-physician interaction at hospitals run by UCLA, Kaiser Permanente Southern California, the Los Angeles County Department of Health Services and VA Greater Los Angeles Healthcare System.
"Learning health systems, through their rapid assessment and implementation of new innovations, ensure that patients receive high quality, safe and efficient care," said Dr. Michael Ong, co-director of the Spirit K12 program and a professor of medicine at UCLA's David Geffen School of Medicine, in a statement.
The $3.7 million grant was awarded by the U.S. Department of Health and Human Service's Agency for Health care and Research and Quality and the Patient-Centered Outcomes Research Institute, a government-affiliated nonprofit.
It is part of a $40 million initiative to support patient-centered research at 11 hospital systems nationwide.
Health business reporter Dana Bartholomew can be reached at dbartholomew@labusinessjournal.com. Follow him on Twitter @_DanaBart.
For reprint and licensing requests for this article, CLICK HERE.