City of Hope President Elected to National Academy of Medicine
Tuesday, October 16, 2018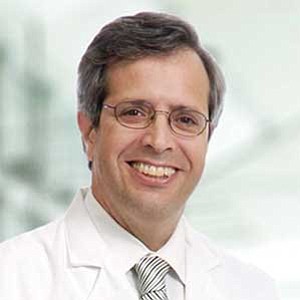 Dr. Michael A. Caligiuri, president of City of Hope National Medical Center, has been elected to the National Academy of Medicine.
The Duarte-based research hospital announced on Oct. 15 that the physician-scientist had received one of the highest honors in the field of health and medicine.
"This honor is a testament to his dedication to patients and his contributions to cancer research and science," said Robert W. Stone, chief executive for City of Hope, in a statement.
The National Academy of Medicine has since 1970 recognized those who have made major contributions to advancing medical science, health care and public health.
Caligiuri, known for his immunology research on human natural killer cells to treat leukemia, myeloma and glioblastoma, has been dedicated to curing cancer. His clinical protocols have been
He also has trained more than 120 undergraduate, graduate or postgraduate students in his laboratory, who have received more than 200 university, state, national or international awards.
Before joining City of Hope in February 2018, he worked as a physician, scientist and leader in the cancer program at The Ohio State University, where he spent the past decade as chief executive of the James Cancer Hospital and Solove Research Institute.
He also directed the Ohio State University Comprehensive Cancer Center for 14 years, recruiting more than 300 cancer physicians and scientists.
Caligiuri is the immediate past president of the American Association for Cancer Research, the world's largest cancer research organization with 40,000 members in 120 countries.
Health business reporter Dana Bartholomew can be reached at dbartholomew@labusinessjournal.com. Follow him on Twitter @_DanaBart.
For reprint and licensing requests for this article, CLICK HERE.