Ellison Institute Taps Crew for Collaboration
Diverse specialties work together in molecular-driven medicine
Friday, October 12, 2018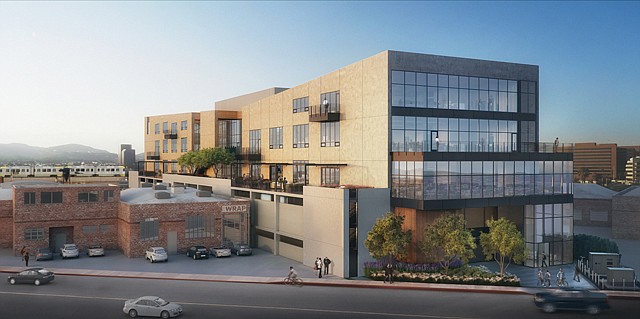 New York-based Oscar Health, meanwhile, has been beefing up its Culver City office to widen a concierge group of doctors and hospitals that include UCLA Health, Keck Medicine of USC, Citrus Valley Health Partners and Providence Health & Services. New this year are insurance plans geared toward small businesses.
SD Outfit Takes a Flyer
What does it take for a San Diego healthcare firm to recruit workers for new kiosks selling dietary supplements across Los Angeles?
For Scantibodies Laboratory Inc., based in the San Diego County city of Santee, it means slapping help wanted flyers on windshields across Los Angeles.
At least one of the flyers was posted last month beneath a reporter's windshield wiper outside a Gelson's Markets Inc. in Tarzana.
"42 year old Biotech company (19 year manufacturer of First Response Pregnancy Tests) seeks sales persons for new consumer product line in the LA, Orange County and San Diego areas," declared the 9-inch cardboard flyer, accompanied by color photos of expansive labs and clean-room workers. "Training begins mid-September. $200,000 a year."
Scantibodies Laboratory bills itself as the largest privately owned multinational biotech company in the United States, with 700 workers in the U.S., Mexico and Ethiopia. It manufactures antibodies used for medical diagnostic test kits.
The company ran into a tight job market as it planned to expand its product line into fish oil, Coenzyme Q10 and other supplements sold at kiosks set up at the Grove in the Fairfax district, Simi Valley and La Canada Flintridge, a company official said. It had trouble recruiting kiosk sales managers.
Hence the windshield flyers posted at upscale supermarkets.
"You know, unemployment is low," said Anna Marie Cadenhead, director of human resources for Scantibodies. "It's not like you or I, sitting behind a desk, may be interested in these kinds of jobs. Craigslist, with ads in coffee shops and cars, like yours, get good returns.
"We've gotten so many calls, mostly positive," she added. "But I'll be honest: I have gotten calls from the police department, from the Better Business Bureau, others. But it works."
Staff reporter Dana Bartholomew can be reached at dbartholomew@labusinessjournal.com or (323) 556-8333.
Prev Next
For reprint and licensing requests for this article, CLICK HERE.