Englander to Leave L.A. City Council to Join Oak View
Thursday, October 11, 2018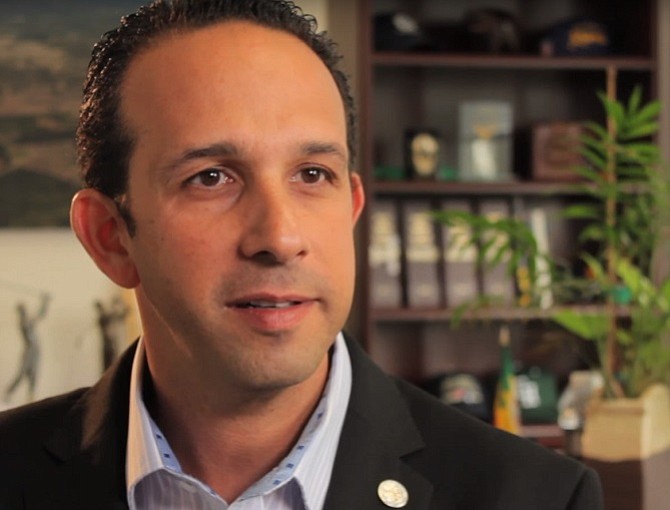 Los Angeles City Councilman Mitch Englander will step down at the end of the year to join live sports and entertainment company Oak View Group as executive vice president of government affairs, Englander announced Oct. 11.
Englander represents Council District 12, which includes Northridge, Chatsworth, Granada Hills, Porter Ranch and West Hills. He was elected to the council in 2011 and became president pro tempore in 2013. He also serves on the council's budget and finance committee as well as its planning and land use committee.
Los Angeles-based Oak View provides a variety of services for venues and arenas including design, construction, branding, security, ticketing, operations and marketing. The company is led by Tim Leiweke, the former chief executive at Anschutz Entertainment Group, who joined Oak View in 2015. The firm is a subsidiary of music and entrainment mogul Irving Azoff's Azoff Co.
"If I ever dreamed of fulfillment beyond what being a Councilmember has brought me, it would be to make a significant difference in even more lives and communities," said Englander in a statement. "Tim Leiweke, Irving Azoff, Francesca Bodie, and their entire team have presented me with a once-in-a-lifetime opportunity to do just that -- to join a force that has become a positive disruption to business as usual in the sports and live entertainment industry."
Englander's announcement does not pose any conflict of interest for the council member, said Englander spokesman Colin Sweeney, as Oak View Group does not presently have business before the city of Los Angeles.
Englander will join Oak View effective Jan. 1.
Ethan Varian is a reporter with sister publication San Fernando Valley Business Journal, where this story first appeared.
For reprint and licensing requests for this article, CLICK HERE.