Silicon Beach Report Oct. 3: Google Expands in Playa Vista
Wednesday, October 3, 2018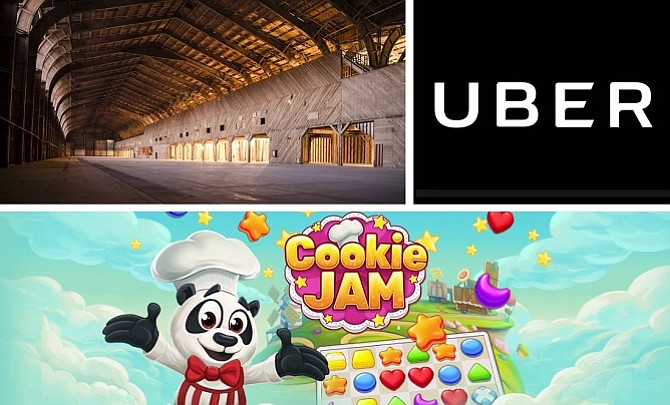 Google comes to Playa Vista; Uber launches Santa Monica Scooters; Jam City links with voting nonprofit
Playa Vista's Newest Resident: Google
After entering a lease on the historic Spruce Goose hangar in Playa Vista in 2016, Google has finally moved into the space, the Business Journal reports. On Oct. 3, the Alphabet Inc. subsidiary announced its plans to occupy the 319,000 square-foot space, which real estate experts valued at $60 million in 2004.
Uber Deploys Santa Monica Scooters
Uber Technologies Inc. added its name to the increasing list of dockless e-scooters in Santa Monica Oct. 3, according to Socaltech. Uber's JUMP scooter will cost $1 to unlock and 15 cents per minute, the same as its competitors Bird Rides Inc., Neutron Holdings Inc.'s Lime Scooter, and Lyft Inc., but Uber is offering free rides as an introductory promotion until Oct. 7. Uber will have designated parking zones for its scooters, an attempt to avoid their scooters being defaced or strewn in the streets.
Users of Culver City game developer Jam City Inc.'s mobile games will see public service announcements beginning Oct. 3 encouraging them to vote in midterm elections, according to the Business Journal. The company has teamed up with nonpartisan nonprofit When We All Vote to distribute the announcements, which are aimed at an estimated 192 million Americans playing mobile games each day.
For reprint and licensing requests for this article, CLICK HERE.