Silicon Beach Report Oct. 2: New Hyperloop Pod Revealed
Tuesday, October 2, 2018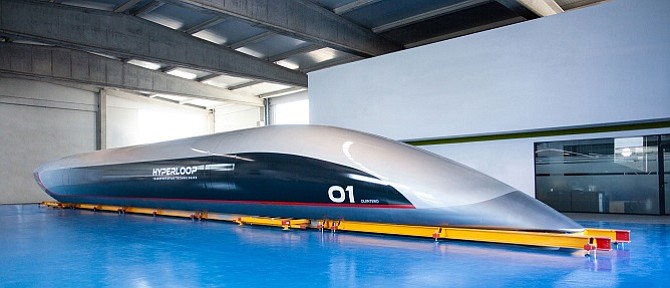 Hyperloop Transportation Technologies shows off new tech; Appetize and Tropical Smoothie Cafe partner; Recargo acquired by Innogy
Hyperloop Transportation Technologies Unveils New Pod
Playa Vista-based Hyperloop Transportation Technologies Inc. revealed its first full-size passenger capsule Oct. 2, CNBC Technology reports. The hyperloop transport is designed to transport passengers through magnetic tubes at rapid speeds, and the capsule's assembly will be finished in France.
Appetize Links With Tropical Smoothie Cafe
Santa Monica–headquartered Appetize Technologies Inc. announced today it signed a new client, Florida-based Tropical Smoothie Cafe Corp. QSR Magazine, a restaurant trade publication, reports Appetize's cloud-based self-serve and mobile ordering platform will soon be implemented in all of its stores nationwide. Tropical Smoothie Cafe opens an average of two new cafes per week, and operates more than 700 stores.
Recargo Inc., the El Segundo-based operator of electric vehicle charging app PlugShare announced it has been acquired by the American subsidiary of German energy company Innogy. Socaltech reports Innogy eMobile US will use the Recargo acquisition to expand its position in the US market. Both companies declined to provide financial details of the acquisition.
For reprint and licensing requests for this article, CLICK HERE.