Skyview Bets on Cold Brew
Finance: Private equity firm backs Shark Tank reject
Friday, November 30, 2018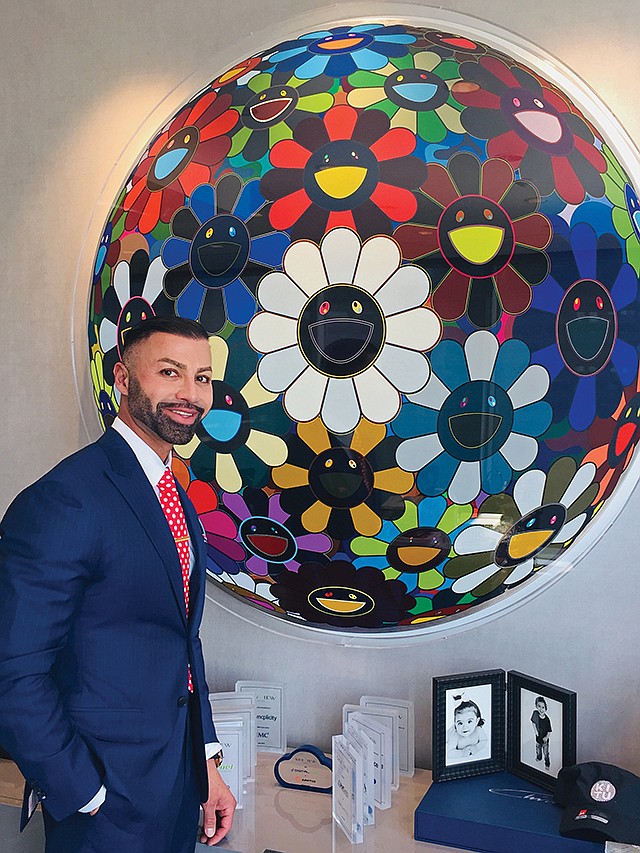 Beverly Hills investment firm Skyview Capital, run by Platinum Equity alum Alex Soltani, is pumping $6 million into Kitu Life Inc., a cold brew coffee startup out of New York City.
Soltani said in an interview that Skyview aims to close the venture-capital funding round before the end of the year. The $6 million will be used to nurture the coffee purveyor's growth.
Soltani first came in contact with Kitu Life after reality TV investment show Shark Tank panned the three brothers who own it. He invested $1.5 million in seed money in the company in April, about two months after it fell out of favor with the Shark Tank crew.

Kitu Life's products include Super Coffee and Super Creamer, a prepackaged cold brew coffee drink and a creamer, both of which are low in calories.
Soltani is an eclectic investor who came into the spotlight in 2015 when he paid $32 million for the Beverly Hills home of record producer, rapper and entrepreneur Dr. Dre.
He's also getting ready to close on his biggest private equity acquisition for 14-year-old Skyview − a carve out from Florham Park, N.J.-based Conduent Inc. that was announced Oct. 1. The deal encompasses a portfolio of customer service contracts Conduent owned that generated $500 million in revenue in 2017 and employs 16,000 workers worldwide. Soltani declined to disclose financial details of the transaction.
Growing asset
Soltani's Skyview Capital provided the first round of seed money to Kitu Life in April after founders and brothers Jake, Jim and Jordan DeCicco got the cold shoulder on reality television. Their request for a $500,000 investment was denied by "sharks" Barbara Corcoran, Robert Herjavec, Lori Greiner and billionaire and Dallas Mavericks basketball team owner Mark Cuban.
Jared Cohen, Skyview's senior vice president of capital markets, who said he's closed more than $10 billion in transactions in his career as an investor, happened to be watching TV when the DeCicco brothers made the pitch.

He knew Kitu Life's chief financial officer, William Finkelstein, and contacted him to learn more about the cold brew startup Shark Tank rejected.
The company had been valued at $10 million at the time of the DeCicco brothers' appearance on Shark Tank, Chief Executive Jim DeCicco said in an interview. Kitu Life was valued at $50 million in the $6 million round scheduled to close this month, he said.
According to Soltani, the company was generating about $75,000 a month in sales in January. Following Skyview's investment, and with some advisory from the firm, Kitu Life now is expected to surpass $1 million a month in sales for November 2018, Soltani estimated.
"They've got lofty expectations over the next 12 to 24 months," Soltani said. "It's pretty remarkable. Essentially, cold brew coffee is becoming a very big thing."
Cold brew market size
Cold brew coffee once was a novel drink available only at coffee shops. A wide array of brands now grace the shelves of mainstream supermarkets and convenience stores in bottles, cans and cartons.

DeCicco said his company has focused on markets in the New York and mid-Atlantic regions since its founding in 2015. Its 12- and 25-ounce cold brew and creamer bottles sell at 50 Whole Foods supermarket locations as well as convenience stores and other retailers.
Over the next year, the company has plans to expand into Whole Foods Market Inc. locations nationwide, as well as Phoenix-based Sprouts Farmers Market Inc. stores and a selection of Target Corp. stores. Also on its radar for expansion plans are HEB Grocery Co. stores, based out of San Antonio, and Bristol Farms Inc., an upscale grocery chain based in Carson.
The popularity of ready-to-drink cold brew is still growing, with global sales rising 137 percent year-over-year to $38.1 billion in 2017, according to London-based market research firm Mintel Group Ltd.

"In the U.S., cold brew has emerged as a vibrant growth segment of chilled coffee and could prove to be the tipping point for take-up of cold coffee in Europe," said Jonny Forsyth, associate director of Mintel's Food & Drink research arm.
For reprint and licensing requests for this article, CLICK HERE.