Gallagher Acquires Long Beach Brokerage
Deal for R.T. Beers adds more than 400 clients to firm's growing roster
Friday, November 30, 2018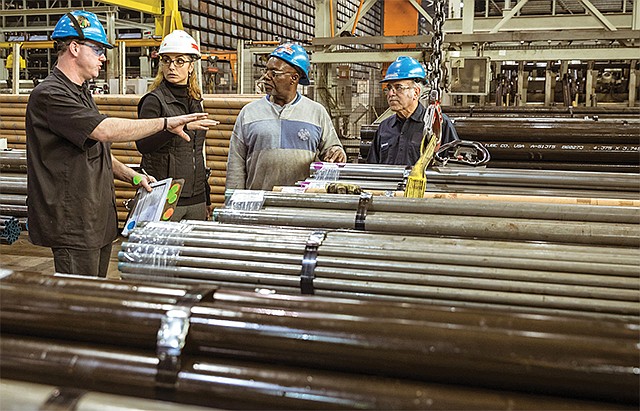 Illinois-based insurance brokerage Arthur J. Gallagher & Co. has acquired Long Beach-based R.T. Beers & Co. Insurance Services Inc. for an undisclosed amount.
R.T. Beers is a retail insurance broker serving more than 400 clients in the United States. The company helps clients, ranging from startups to billion-dollar corporations, to find the right coverage and mitigate risks in order to reduce their insurance costs.
Ralph Beers, who founded the company in the late 1990s, declined to discuss the size of his company or why he chose to sell it.
Arthur J. Gallagher & Co. is a global insurance brokerage, risk management and consulting services firm based in Rolling Meadows, Ill.
Linda Collins, a spokeswoman for Gallagher, noted that R.T. Beers has approximately 15 employees, and the purchase of the firm is one of "dozens of acquisitions a year across our global operations to expand capabilities and geographies."
R.T. Beers specializes in a group safety program for metal service centers, Beers said. Steel service centers buy steel from manufacturers around the world, store it and then sell it to end users. "They are in the steel food chain," Beers said.
The service saves time for small- to medium-sized businesses searching for quality steel to buy from a big manufacturer.
Beers and two senior brokers – John Lavey and Guy Pakenham – and their staff will continue to operate from their current location in Long Beach under the direction of Scott Firestone, head of Arthur J. Gallagher's Southwest region retail property and casualty operations.
"We are pleased to expand our capabilities in Southern California with the insurance experience and intellectual talent of the R.T. Beers team," said Chief Executive J. Patrick Gallagher Jr.
• • •
L.A.'s Lion Buys Franchise Group Position
A pair of private equity firms have acquired Levine Leichtman Capital Partners' interest in Global Franchise Group, the chief executive of GFG said in an interview.
Lion Capital, based in Los Angeles and London, and Toronto-based Serruya Private Capital, bought equal shares in Atlanta-based Global Franchise from Los Angeles private equity firm Levine Leichtman, said Chris Dull, GFG's chief executive.
Dull declined to disclose financial details of the transaction.
Levine Leichtman held its interest in GFG for eight years, Dull said, "which, in the private equity space, is a long time." He said Lion and Serruya bring access to capital and deep pockets to fund purchases of additional companies.
Lion and Serruya will each add directors to GFG's board, according to Dull.
GFG is a brand management company that owns and manages a portfolio of 1,500 franchised and company-owned brands in the food industry including Great American Cookie Co. Inc.; Round Table Pizza Inc.; Marble Slab Creamery Inc.; Pretzelmaker; MaggieMoo's Ice Cream & Treatery; and Hot Dog on a Stick. Sales systemwide for the total GFG portfolio were roughly $800 million in 2017, but could more than double to $1.5 billion to $2 billion over the next three to five years, Dull estimates.
GFG's purchase of the Round Table brand last year "gave us credibility in the fast food market, not just among the snack and indulgence" brands, Dull said. GFG wants to continue making similar big-name brand acquisitions, he said.
Serruya has experience in the food franchise area. Its portfolio includes Pinkberry Inc., which opened its first location in West Hollywood in 2005 and has since grown to more than 280 stores in 22 countries; Swensen's ice cream outlets; and Yogurty's froyo, an international chain of build-it-yourself yogurt treats.
Among others, Lion has investments in luxury shoe and purse firm Jimmy Choo Group Ltd.; food-maker Bumble Bee Foods; and general merchandise retailer Hemi.
• • •
Ares' Corporate Conversion
Los Angeles-based global alternative asset manager Ares Management Corp. announced completion of plans to convert to a corporation as part of a move to increase trading liquidity in its stock and broaden ownership among institutional and retail investors.
Founded in 1997, Ares holds roughly $125 billion of assets – including credit, private equity and real-estate activities – under management as of Sept. 30, 2018. Ares has 18 offices in the United States, Europe, Asia and Australia.
The asset manager converted to a corporation under Delaware law and changed its name from Ares Management LP as it formerly was a limited partnership.
Have a deal tip? Pat Maio can be reached at pmaio@labusinessjournal.com or (323) 556-8329.
For reprint and licensing requests for this article, CLICK HERE.