Gallagher Acquires Long Beach Brokerage
Deal for R.T. Beers adds more than 400 clients to firm's growing roster
Friday, November 30, 2018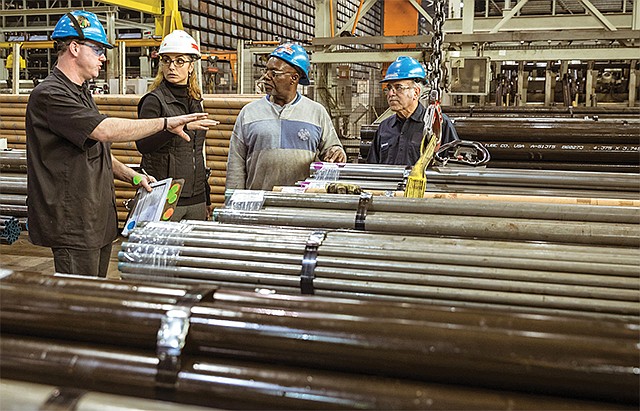 Illinois-based insurance brokerage Arthur J. Gallagher & Co. has acquired Long Beach-based R.T. Beers & Co. Insurance Services Inc. for an undisclosed amount.
R.T. Beers is a retail insurance broker serving more than 400 clients in the United States. The company helps clients, ranging from startups to billion-dollar corporations, to find the right coverage and mitigate risks in order to reduce their insurance costs.
Ralph Beers, who founded the company in the late 1990s, declined to discuss the size of his company or why he chose to sell it.
Arthur J. Gallagher & Co. is a global insurance brokerage, risk management and consulting services firm based in Rolling Meadows, Ill.
Linda Collins, a spokeswoman for Gallagher, noted that R.T. Beers has approximately 15 employees, and the purchase of the firm is one of "dozens of acquisitions a year across our global operations to expand capabilities and geographies."
R.T. Beers specializes in a group safety program for metal service centers, Beers said. Steel service centers buy steel from manufacturers around the world, store it and then sell it to end users. "They are in the steel food chain," Beers said.
The service saves time for small- to medium-sized businesses searching for quality steel to buy from a big manufacturer.
Beers and two senior brokers – John Lavey and Guy Pakenham – and their staff will continue to operate from their current location in Long Beach under the direction of Scott Firestone, head of Arthur J. Gallagher's Southwest region retail property and casualty operations.
"We are pleased to expand our capabilities in Southern California with the insurance experience and intellectual talent of the R.T. Beers team," said Chief Executive J. Patrick Gallagher Jr.
• • •
L.A.'s Lion Buys Franchise Group Position
A pair of private equity firms have acquired Levine Leichtman Capital Partners' interest in Global Franchise Group, the chief executive of GFG said in an interview.
Lion Capital, based in Los Angeles and London, and Toronto-based Serruya Private Capital, bought equal shares in Atlanta-based Global Franchise from Los Angeles private equity firm Levine Leichtman, said Chris Dull, GFG's chief executive.
Dull declined to disclose financial details of the transaction.
Levine Leichtman held its interest in GFG for eight years, Dull said, "which, in the private equity space, is a long time." He said Lion and Serruya bring access to capital and deep pockets to fund purchases of additional companies.
Lion and Serruya will each add directors to GFG's board, according to Dull.
Prev Next
For reprint and licensing requests for this article, CLICK HERE.