Behind the Chef Coats at Fleming's Steakhouse - Pasadena & LA Live
Custom Content from the Los Angeles Business Journal
Wednesday, November 28, 2018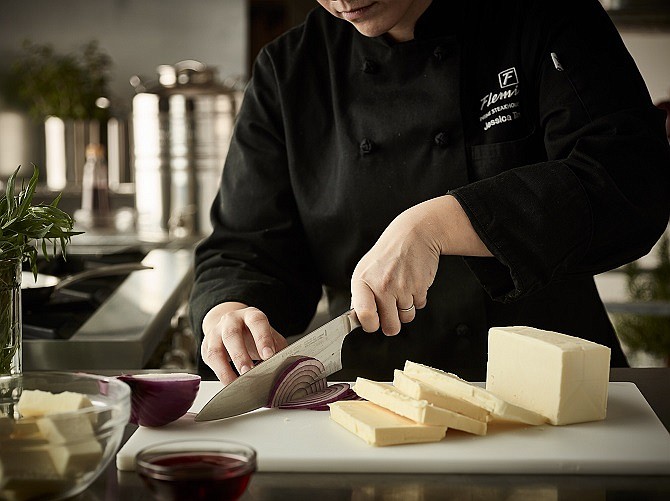 A casual observer might see Fleming's Prime Steakhouse & Wine Bar and think it's just like any other chain steakhouse. If only they knew what was cooking behind the scenes.
Chef Curtis Mar from Fleming's LA Live and Chef Mo Saho from Fleming's Pasadena continue to be competitive in vying for the hearts, minds and palates of discerning diners in Southern California but with a twist…they are the friendliest of collaborators in bringing new and unique tastes to the table for both lunch and dinner at Fleming's Prime Steakhouse & Wine Bar.
While most guests enjoy Fleming's classic steak cuts and famous Fleming's potatoes, there's now another reason to dine at Fleming's – the Chef's Table. The new Chef's Table menu is an opportunity for Fleming's Chefs to show off their culinary expertise while pleasing guests with a menu filled with innovative local offerings and regional tastes. Each Fleming's restaurant – all 70 locations nationwide – has its own Chef's Table menu that changes with the season, or whenever they feel inspired by local ingredients.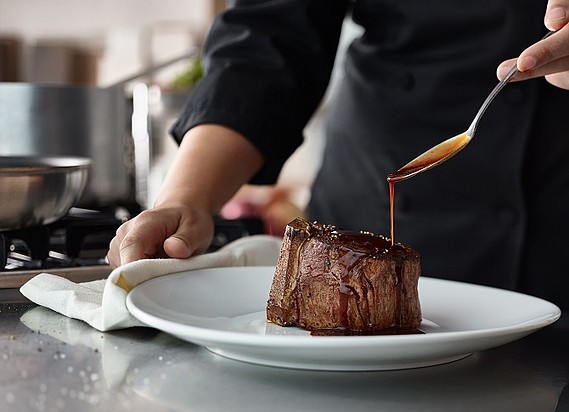 "Chef Mo and I enjoy working together and push each other to be the best we can be in curating our Chef's Table menus - to offer new and exciting dishes to Fleming's diners – wherever they are," said Chef Curtis of Fleming's LA Live. "We both strive to find new opportunities to be at the cutting edge of creativity."
The two chefs in tandem bring a literal world of experience to their globally-inspired cuisine stemming from their life experiences. Chef Curtis brings influence from Northern and Southern California, as well as Hawaii where he spent five years and discovered a vibrant food scene mixed with multiple Asian influences. Now working in the heart of downtown LA, Chef Curtis creates dishes with culinary influences from Japan, China, Korea and the Philippines. Chef Mo hails from the opposite side of the globe – Gambia, where he resided until age 17 when he moved to England and started his culinary career. Passionate about food and longing for home, Mo returned to Gambia and started his own catering business. As luck would have it, falling in love with an American girl brought him to California. He started anew at Fleming's, rising to his current role as Chef Partner.
Both chefs have worked with noted professional chefs from all over the world, giving them inspiration to last a lifetime. They are witnessing a global culinary shift as people have access to different cultures with in their hometown. International cuisine is becoming the mainstream, with restaurants galore at our fingertips.

In this highly competitive environment Chef Curtis knows exactly what to do with his menus – tying in culinary influences with a personal touch. Like his recent Wagyu Ribeye Tataki, Roasted Kabocha Pumpkin and Strawberry Green Tea Semi Fredo – each dish connected to his time spent engrossed in Hawaiian culture.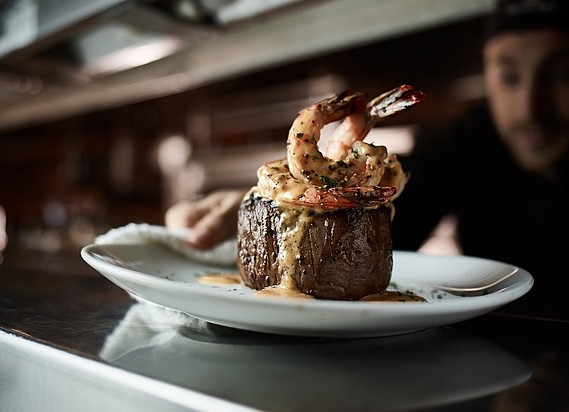 In Pasadena, Chef Mo has found that people enjoy trying something new, if it is presented well and tastes great. He's recently tested items like Spicy Sautéed Corn, Pan Seared Halibut (served in a black garlic sauce with pickled radishes) and a smoked chili sauce – one of three options that accompany the Wagyu Ribeye Medallion.
Chef Curtis and Chef Mo consistently challenge each other to up the ante on culinary creativity.

"We just love making people happy – putting smiling faces on their faces," says Chef Mo of Fleming's Pasadena. "Seeing that guests are amazed at what our whole team creates is what drives us."
For more information about Fleming's Prime Steakhouse & Wine Bar, please visit FlemingsSteakhouse.com.
For reprint and licensing requests for this article, CLICK HERE.