City of Hope Adding to Stem Cell Capabilities
Hospital partners for Arizona facility
Friday, November 23, 2018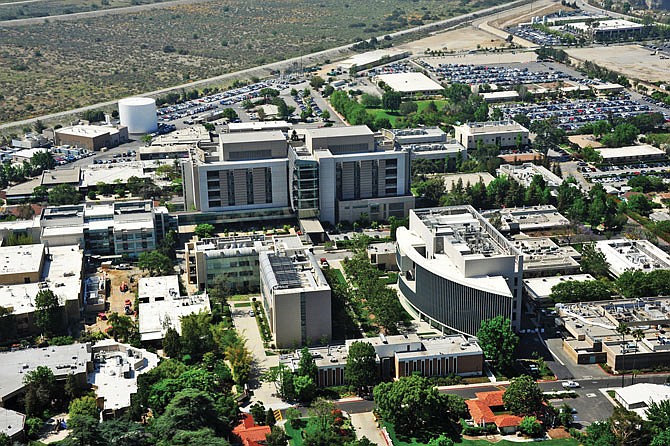 The Beverly Grove hospital said its own regenerative cell center remains in the planning stages, and a representative declined to comment further.
Pioneer in cell-therapy treatment
City of Hope has long been a pioneer in cell-based treatments for cancer and diabetes.
It also claims to have one of the world's most comprehensive CAR-T cell research programs dating back to the 1990s, with 16 current clinical trials now underway for a broad range of aggressive cancers of the brain, breast and blood.

"There are a lot of great medical facilities in the U.S., which come up with great therapies," said Gold, who previously served as director of translational research at Stanford University's Cardiovascular Institute before joining City of Hope. "But few of them can take those novel ideas and turn them into physical therapies, or cures. We do that."
City of Hope's Center for Biomedicine and Genetics was opened in 2000 to manufacture stem cell products to combat Lou Gehrig's disease as well as produce viruses that prompt chimeric antigen receptor (CAR) T cells to fight cancer.
Its Cellular Therapies Production Center was later opened in 2010 to produce the CAR-T treatments, which re-engineer immune cells taken from a patient's bloodstream to target specific proteins found in cancer cells. Altered T cells grown in a handful of clean rooms at City of Hope are then infused back into the patient to kill the cancer.
In 2012, City of Hope opened its Chemical GMP Synthesis Manufacturing Facility to develop traditional drug compounds for cancer and diabetes.
Together, the three City of Hope labs have produced more than 1,300 drug and cell therapy products at one of the few cancer centers in the United States with both biologic and chemical manufacturing facilities.
Its dozens of workers now produce eight CAR-T cell treatments a month, Gold said. This year, the facility doubled its gene therapy virus production to 17 different viruses for use at City of Hope, academic research centers and companies such as Adaptimmune Therapeutics, a biotech firm based in the United Kingdom.
New partnerships
Two years ago, the 105-year-old hospital partnered with TGen to accelerate its genomic research and to offer new cancer treatments in Arizona. The 16-year-old TGen now employs 300 workers in Phoenix and Flagstaff to research cancer, as well as metabolic, neurological and infectious diseases.
The City of Hope-TGen facility planned in the Phoenix area would produce gene therapy viruses and cells, as well as other types of stem cell therapies, Gold said.
"Because there are so many regenerative medicine projects people want, in addition to CAR-T therapies, we're outgrowing the space," in Southern California, Gold said. "Our affiliation with TGen will help with production."
Prev Next
For reprint and licensing requests for this article, CLICK HERE.