Celebrity Bid
Julien's Auctions finds gold in star's memorabilia
Friday, November 23, 2018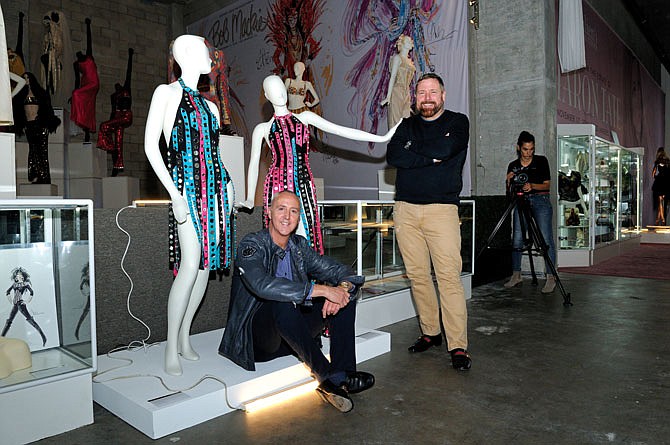 The collector "also had a lot of Hugh Hefner stuff and heard we were going to the Hugh Hefner estate, so he brought the stuff to us," Julien added.
That auction, scheduled for Nov. 30-Dec. 1, will benefit the Hugh M. Hefner Foundation.
Lee's legacy
Julien said Lee loved his fans and signed many items, but he said that signature retains great value despite how widely it's been disseminated. "If he does a little doodle of Spider-Man and signs it, there's value there," he said.
Astute buyers might be suspicious of some widely reported memorabilia sales, such as the infamous piece of gum "thought to" have been chewed by Britney Spears that sold for $14,000 on eBay in 2004. But Julien and Nolan said their auction house completes a thorough authentication process, tracking the provenance, or line of ownership, of an item as diligently as an art museum researches the provenance of a Picasso.
"When we were approached with John Lennon's guitar, we had a relationship with Yoko Ono, so we were able to go through and verify the records, the serial number, plus we matched it up with the (wood) grains of the guitar," Julien said. "The grains are like a thumbprint. No two are the same." That guitar sold at a Julien's auction in 2016 for $2.4 million, a record price for a celebrity-owned guitar.
Entertainment attorney John Branca, a partner at Century City's Ziffren Brittenham, who serves as co-executor of Michael Jackson's estate, called Julien's the best of the lot when it comes to auction houses handling celebrity memorabilia.

"They do their own research and investigations," Branca said. "Julien's has turned down items that are questionable and fraudulent, and then later I've seen them for sale elsewhere."
Julien's has sold Jackson memorabilia for record amounts, including the $4.81 million sale of the white glove he wore for the 1983 "Motown 25" tribute show where he first introduced his famous moonwalk, as well as Jackson's leather "Thriller" jacket ($1.8 million). Branca said it is the Jackson estate's policy not to sell off personal properties, but Jackson had given these items away prior to his death.
Entertainment litigator Alex Weingarten, a partner at Venable in Century City, said that in the case of Stan Lee, everything he touched will remain a hot commodity for the foreseeable future and is therefore ripe for fraud and counterfeiting. However, he said, the value of memorabilia pales in comparison to Lee's unsold intellectual property.
"Whatever memorabilia that he might have, it's not where the action is," Weingarten said. "That's just stuff, and there's a finite amount of it. Rather, I foresee a serious effort to monetize his name and likeness rights.
"I think we'll be hearing about someone producing 'The Stan Lee Story' sometime in the near future."
Prev Next
For reprint and licensing requests for this article, CLICK HERE.