CBRE Sells Courtyard Long Beach Airport Hotel
Monday, November 12, 2018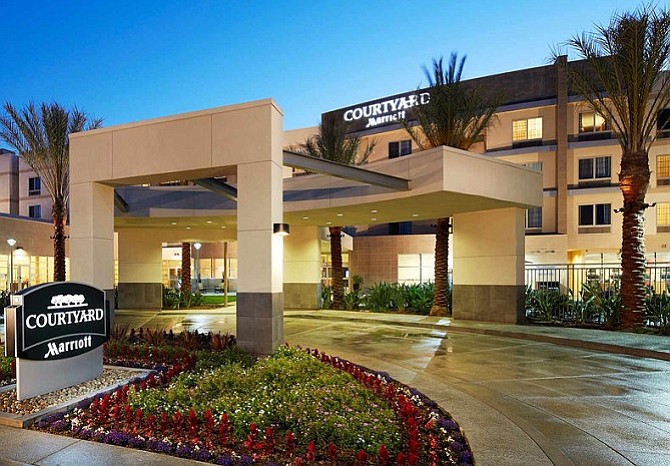 Downtown L.A. commercial real estate giant CBRE Group Inc. announced Nov. 12 it had sold a 159-room Courtyard by Marriott Long Beach Airport hotel for an undisclosed sum.
The CBRE Hotels division arranged to sell the Courtyard by Marriott from franchised owner Mach II Chartres Long Beach, registered in Delaware, to Harbor Hotels, a family investor group based in Arizona affiliated with the Cornerstone Hotel Group based in Buena Park.
The Courtyard Long Beach Airport at 3841 N. Lakewood Blvd. is in Douglas Park next to the Long Beach Exchange shopping center, one mile from Long Beach Airport and near Boeing Co. offices, a Mercedes-Benz training facility and the Long Beach Convention Center.
"The Long Beach hotel market has been doing very well," said Rod Apodaca, a senior vice president of CBRE, which represented the buyer, in a statement. "This hotel is in an exceptional location, plus the quality of the Marriott brand was a major factor in the buyer's decision-making process."
Long Beach has benefitted from a makeover of its downtown, which now features ample shopping, dining and more, according to CBRE. This has been a boon to areas that include the airport, which serves as an alternative to Los Angeles International Airport.
More than 1,600 housing units are now under construction in Long Beach, while the Aquarium by the Pacific completes a $53 million expansion, according to CBRE Research. Third-quarter office rents, meanwhile, have jumped 8 percent over the same period last year.
"Long Beach is a great turnaround story, as it's increasingly considered a great alternative on many levels to the often more costly Los Angeles market," Apodaca said. "That also makes it a very appealing option for hotel investors."
CBRE's Hotels division, made up of nearly 400 hospitality professionals in 60 offices around the globe, specializes in providing advisory, capital markets, investment sales, research and valuation services to companies in the hotel sector.
CBRE ranked No. 1 on a Business Journal list in September of the largest commercial real estate brokerage firms ranked by L.A. County sales and leases in 2017, with deals valued at $13.1 billion.
Health business reporter Dana Bartholomew can be reached at dbartholomew@labusinessjournal.com. Follow him on Twitter @_DanaBart.
For reprint and licensing requests for this article, CLICK HERE.