ServiceTitan Adds Software Unit to Firm
Glendale home-services software platform deploys some of $161M funding haul
Friday, November 9, 2018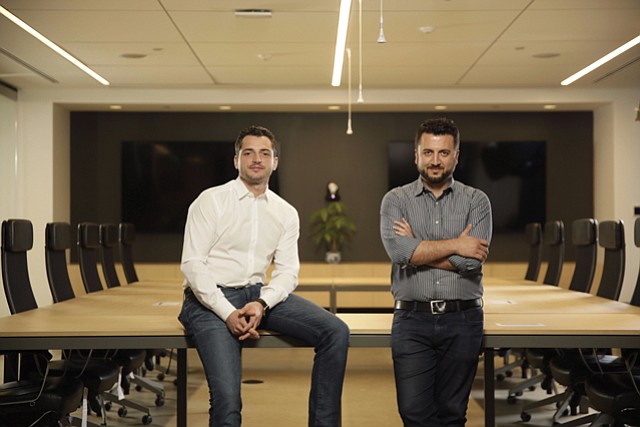 Glendale-based software firm ServiceTitan Inc. has acquired JaRay Software Inc., a business software system for home services.
Terms of the transaction were not disclosed.
Privately held ServiceTitan, which makes a software platform for blue collar contractors, projects annual 2018 revenue in the "upper double-digits" to "low triple-digits," according to Connor Theilmann, ServiceTitan's vice president of business operations.
There are more than 45,000 contractors in the blue-collar trades who use ServiceTitan's software somewhere in the pipeline from the moment a customer places a call to a contractor to payment of the bill. The software does everything from track a contractor's vehicle when it's on the way to a job, to find finance for a home emergency repair, like for plumbing or replacing a heater.
"We touch 20 percent of U.S. homes," Theilmann said.
The JaRay system was developed by Paul Farmer Sr. and his family more than four decades ago. Farmer owned a Roto-Rooter franchise in Wichita, Kan., and wanted computer software that would serve as a field service management tool for his plumbing business.
Farmer's daughter, Jane Jantz, and her husband, Ray, wrote and created the software, proving to be the company's namesake as well.
ServiceTitan was co-founded in June 2012 by Ara Mahdessian and Vahe Kuzoyan.
ServiceTitan is a mobile, cloud-based software platform that helps home services companies streamline operations, improve customer service and increase sales.
Theilmann explained that the JaRay Software acquisition was the first for ServiceTitan, but others are likely given a funding raise of $161 million from a group of venture capital firms. ServiceTitan has plans to expand into other related verticals such as roofing, pest control, landscaping and glass repair, among others.
Earlier this year, ServiceTitan announced $62 million in Series C funding. The funding round was led by Battery Ventures and will be used to expand the company from 400 to 500 employees by the end of the year, as well as for product enhancement and partnership expansion.
As part of the deal, Bessemer Venture Partners and Iconiq Capital added to their existing investments. Battery Ventures partner Michael Brown joined the company's board as part of the round.
ServiceTitan clocked in at No. 8 on the Business Journal's fastest growing private companies list (see page 22), with revenue growth of 436 percent between 2015 and 2017. The company reported 2017 revenue of $28.2 million.
PLATINUM PURCHASES JOSTENS
Beverly Hills private equity firm Platinum Equity has agreed to acquire Jostens Inc. from Newell Brands Inc. in a transaction valued at roughly $1.3 billion.
Prev Next
For reprint and licensing requests for this article, CLICK HERE.