Hyperloop One Taps Transit Vet
TRANSPORTATION: UAE port exec also selected as board chairman
Friday, November 9, 2018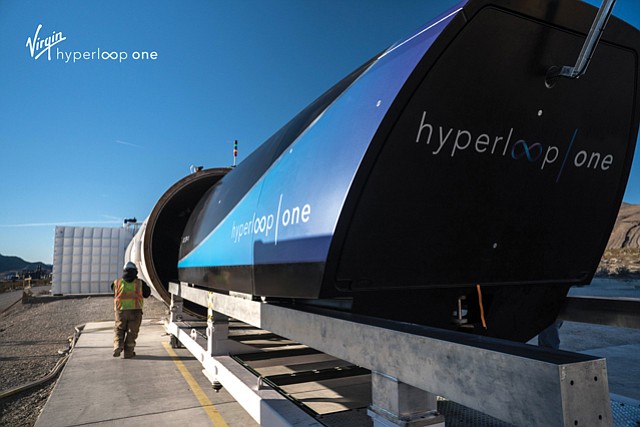 Virgin Hyperloop One, the downtown-based company developing a high-speed magnetic levitation transport system, announced Nov. 8 that former New York City transit chief Jay Walder has been appointed as its chief executive.
The company also announced Nov. 8 that its board has elected as its new board chair Sultan Ahmed bin Sulayem, group chairman and chief executive of global port operator DP World, based in Dubai in the United Arab Emirates.
DP World recently made a $50 million investment in Virgin Hyperloop One, becoming the company's largest investor.
Sulayem, 63, succeeds Richard Branson, Virgin Group Ltd. founder, as the hyperloop company's board chair; Branson stepped down on Oct. 22. Virgin is retaining a seat on the board and has named Patrick McCall to Branson's former board seat. The hyperloop business remains a Virgin Group company.
Walder, 59, served as chief executive of the Metropolitan Transportation Authority in New York from 2009 to 2011; he then took the helm of the Hong Kong's MTR Corp. Ltd. for three years and then served as chief executive of New York bike share company Motivate before that company's sale to Lyft Inc. He succeeds Rob Lloyd, who held the chief executive post at Virgin Hyperloop for three years. Walder will start his new position this week.
"I have focused my career on using technology to advance innovation in transportation, so I could not pass up the opportunity to lead the company that has pioneered hyperloop," Walder said in a statement.
For reprint and licensing requests for this article, CLICK HERE.