China-Backed Biotech Incubator Names CEO
CrossLinkBio adds Chen, gets $350k to help build trans-Pacific tech pipeline
Friday, November 9, 2018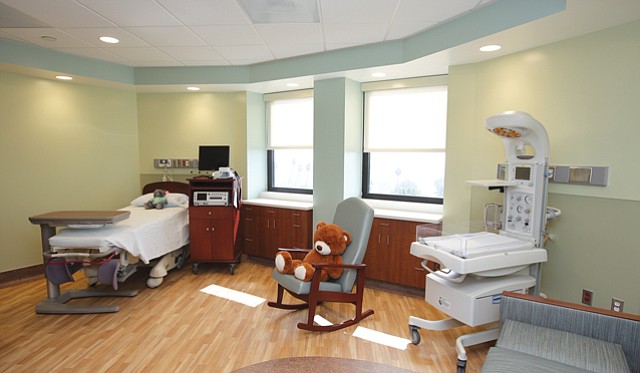 CrossLinkBio Inc., a downtown-based China-backed incubator for biotech startups looking to do business in Asia, has hired its first chief executive and raised $350,000 for operations.
The cross-border biotech incubator and business accelerator launched last spring has named Calvin Chen as its chief executive, effective Nov. 1. He replaces interim Chief Executive Winn Hong.
Chen, a lawyer by training and fluent in English and Chinese, was previously a biotechnology investor and cross-border consultant. He also worked in technology transfer and business development for USC, City of Hope National Medical Center and LA BioMed.
CrossLinkBio was founded by the Jiangsu Crosslink Pharmatech Park Co. in tandem with the Jiangsu Industrial Technology Research Institute (JITRI), a government-backed nonprofit group based in the eastern Chinese province of Jiangsu.
Its American partners include the Southern California Biomedical Council, a Los Angeles-based trade organization, and the Alfred E. Mann Institute for Biomedical Engineering at USC.
CrossLinkBio aims to raise $50 million – half from China, half from the United States – to assist startup companies in Los Angeles with developing medical devices for a Chinese health care market expected to reach $1.1 trillion by 2020. The incubator has not set a timeline for the raise.
The Jiangsu research institute contributed the $350,000 for first-year operations, which includes insurance, marketing and a website.
"We have a CEO in place, money in the bank, I presume they'll be up and running in January, talking to local companies," said Ahmed Enany, chief executive of SoCalBio.
NEW MATERNITY WARD IN SOUTH LA
Parents and newborns in Inglewood will now have a birds-eye view of the new L.A. Stadium & Entertainment District at Hollywood Park.
Centinela Hospital Medical Center opened a new maternity services and labor unit on its highest floor last week as part of a $100 million expansion and seismic retrofit. A ribbon cutting was held Oct. 29 after 18 months of construction.
The nearly 14,000-square-foot unit combines hospital delivery and maternal services that were once split between two floors onto an eighth-floor center expected to see 100 newborns a month, hospital officials said.

It includes an antepartum comfort room, a cesarean section operating room, 11 postpartum beds and six private recovery postpartum suites with exclusive menus, breastfeeding support, a celebration dinner and a gift for the new moms.
"After a decline in utilization over the course of a number of years, with women looking outside the community to give birth, we are pleased to provide state-of-the-art care with a brand-new unit, new technologies and nursing efficiencies and family bonding opportunities for generations to come," said Linda Bradley, Centinela Hospital's chief executive, in a statement.
The 369-bed Centinela Hospital, owned by Ontario-based Prime Healthcare Services Inc., is the largest employer in Inglewood.

The 94-year-old hospital launched a $100 million makeover in 2016 that included an expanded emergency department and neonatal intensive care unit. A new hybrid catheterization lab, and radiology and pharmacy facilities are under construction.
CITY OF HOPE CANCER TRIAL BEGINS
City of Hope National Medical Center announced late last month a first-of-its-kind CAR T clinical trial for women with HER2-positive breast cancer that has spread to the brain.
The technology for the CAR T immunotherapy – which re-engineers each patient's immune cells to target the HER2-positive cancer – was licensed last year to Mustang Bio Inc., a biotechnology company based in New York.
The company's CAR-T licensing agreements with City of Hope date back to 2015, according to securities filings. The agreements include an initial payment of $2 million and 1 million shares of stock – 10 percent of Mustang Bio – plus $10 million in research payments, and $14.5 million for certain milestones and royalties.
City of Hope, a leader in CAR T cell therapies with 16 ongoing CAR T trials, was the first to inject the reworked immune cells into a patient's brain, which has the potential to eradicate brain tumors.
"Because this type of CAR T cell delivery was found to be safe, City of Hope will now also use this route of administration for patients on this trial," said Saul Priceman, assistant research professor for its cell immunology program, in a statement.
Staff reporter Dana Bartholomew can be reached at dbartholomew@labusinessjournal.com or (323) 556-8333.
For reprint and licensing requests for this article, CLICK HERE.