ASU Furthers LA Expansion
EDUCATION: University plans business partnerships
Friday, November 9, 2018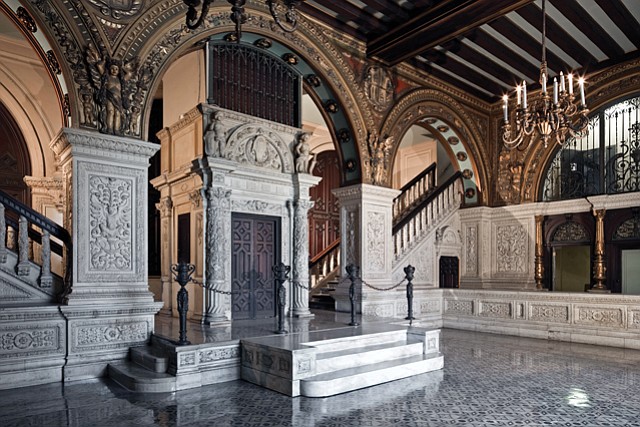 Arizona State University is making a major push into the SoCal education market, establishing a second campus and setting up partnerships with Los Angeles area businesses and institutions – a move far beyond the typical satellite minicampus approach of most universities entering out-of-state markets.
The ambitious Los Angeles area growth plan for ASU is part of the university's effort to transform itself into a major national research university reliant almost completely on nonstate funding. But it's also a strategy born of opportunity as enrollment is capped at most of the major state schools in the Southern California region.
"The fact is, UCLA, USC, Caltech and the CSU (California State University) system aren't growing at all or are growing very incrementally while the population of students we consider eligible is growing substantially," ASU President Michael Crow said during a visit with the Business Journal last month. "While they are competing on the basis of selectivity, that opens an opportunity for us to come in and attach ourselves to the Los Angeles market."
Crow cited figures that 6 million people in California – roughly 16 percent of the population – have taken college courses but have not obtained graduate or post-graduate degrees. That's a rate double the national average, he said.
"These are the people we are going after."
Growing presence
Arizona State University established its beachhead in Southern California five years ago, opening a campus in a Santa Monica office building – part of which fronts that city's Arizona Avenue, of course. As part of that effort, Arizona State University became a member of the Los Angeles Venture Association, which brings together executives from local startups and investors from the venture capital community.
ASU announced in August it had bought a stake in the old Herald Examiner newspaper building in downtown's South Park neighborhood with plans to occupy 80 percent of the building. Most of the space will be used to house a journalism program and student news bureau; the remainder will host arts, design and other programs.
ASU's Herberger School for Design and the Arts earlier this year formed a partnership with the Los Angeles County Museum of Art to set up a program to train future art curators and museum administrators. That follows a partnership formed last year with NASA's Jet Propulsion Laboratory in La Canada-Flintridge, which is staffed through Pasadena's California Institute of Technology.
ASU also formed a partnership with Zocalo Public Square, a Los Angeles nonprofit that syndicates articles digitally and holds forums with representatives from cross-sections of local society, all with its stated mission of "connecting people to ideas and to each other."
ASU's Crow told the Business Journal last month this is just the beginning of the school's presence in Southern California. Plans for programs in engineering and health solutions are in the works, and Crow said he's looking to form more partnerships with Los Angeles area businesses, such as Hawthorne-based Space Exploration Technologies Corp. (SpaceX) and Burbank-based Walt Disney Co. The partnerships would enable employees at Los Angeles area companies to take online continuing education and degree courses through ASU, all taught by full-time ASU professors and researchers.
"We see Los Angeles as one of the world's emerging megalopolises, so it makes sense for us to be a part of that," Crow said.
Drop in state funding
These programs might require more space, which Crow said could be arranged through agreements with New York-based co-working space firm WeWork Cos. Inc.
He said the traditional limitation for a state university of staying within its state boundaries no longer applies, especially when the state of Arizona currently supplies only about 9 percent of the university's $3.5 billion budget, down from about 60 percent in the mid-1980s.
And that falloff in state support is one of the major drivers for state universities around the country to become more entrepreneurial.
"This is a fascinating example of the evolution of the public research university at a time when the state is not supporting them that much," said Goldie Blumenstyk, senior writer with The Chronicle of Higher Education in Washington, D.C. "They have to look at other markets and other constituencies to support them. They are choosing in part to expand out of state."
Blumenstyk noted that the university has also expanded significantly within Arizona, opening four campuses in the last 20 years. But, she said, the out-of-state expansion is the more unusual strategy.
Local universities respond
ASU isn't alone in its out-of-state strategy. Other out-of-state universities have tried to target California, most notably the private Drexel University, of Philadelphia, which opened a campus in Sacramento in 2009. But that campus shuttered in 2015 after what the Sacramento Bee called a "struggle to raise its visibility among Sacramentans."
Local universities have also established partnerships with out-of-state companies and nonprofits. USC's Suzanne Dworak-Peck School of Social Work, for example, launched an online virtual academic center in 2010, aimed at placing out-of-state students in social work programs in their own communities, according to Tory Cox, assistant dean of the center and an associate professor with the School of Social Work.
"When our students started operating in some of these communities, it was a shock to some in those communities," Cox said. "We show up in New York, and their agencies wonder, where we are coming from? But we explain."
However, this program is strictly online and involves students from around the country and even internationally. ASU, on the other hand, is consciously targeting Los Angeles area students and companies, a tactic that, until now, has largely been the exclusive domain of local universities.
Cal State Los Angeles, for example, has partnered with El Sereno-based Grifols Biologicals Inc.
"The collaboration with Grifols has resulted in approximately 10 percent of their Los Angeles workforce coming from Cal State LA, a win-win for the company, the university, and the local community," Jose Gomez, Cal State LA's executive vice president and chief operating officer, said in a statement.
Looking ahead
A major question in the academic community is the extent to which ASU's push into the Southern California market will outlast Crow's tenure. He assumed the ASU presidency in 2002 and has guided the university on an ambitious expansion plan with the aim of creating a "new American university" that's national in scope. But the next ASU president – whenever he or she takes office – may have different priorities.
"Drexel's strategy in California changed when a new president, John Fry, took over," according to Scott Carlson, another senior writer with the Chronicle of Higher Education.
For reprint and licensing requests for this article, CLICK HERE.