ASU Furthers LA Expansion
EDUCATION: University plans business partnerships
Friday, November 9, 2018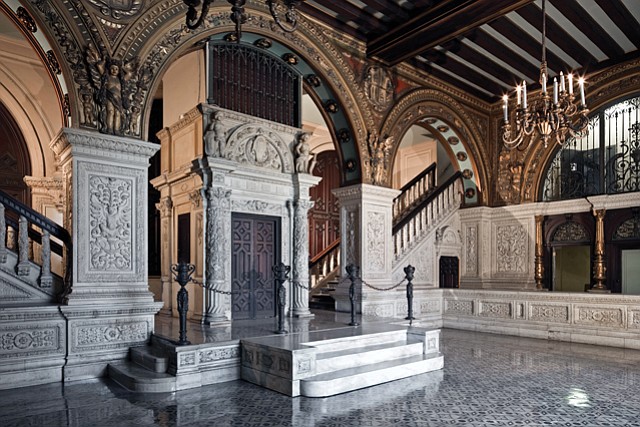 Arizona State University is making a major push into the SoCal education market, establishing a second campus and setting up partnerships with Los Angeles area businesses and institutions – a move far beyond the typical satellite minicampus approach of most universities entering out-of-state markets.
The ambitious Los Angeles area growth plan for ASU is part of the university's effort to transform itself into a major national research university reliant almost completely on nonstate funding. But it's also a strategy born of opportunity as enrollment is capped at most of the major state schools in the Southern California region.
"The fact is, UCLA, USC, Caltech and the CSU (California State University) system aren't growing at all or are growing very incrementally while the population of students we consider eligible is growing substantially," ASU President Michael Crow said during a visit with the Business Journal last month. "While they are competing on the basis of selectivity, that opens an opportunity for us to come in and attach ourselves to the Los Angeles market."
Crow cited figures that 6 million people in California – roughly 16 percent of the population – have taken college courses but have not obtained graduate or post-graduate degrees. That's a rate double the national average, he said.
"These are the people we are going after."
Growing presence
Arizona State University established its beachhead in Southern California five years ago, opening a campus in a Santa Monica office building – part of which fronts that city's Arizona Avenue, of course. As part of that effort, Arizona State University became a member of the Los Angeles Venture Association, which brings together executives from local startups and investors from the venture capital community.
ASU announced in August it had bought a stake in the old Herald Examiner newspaper building in downtown's South Park neighborhood with plans to occupy 80 percent of the building. Most of the space will be used to house a journalism program and student news bureau; the remainder will host arts, design and other programs.
ASU's Herberger School for Design and the Arts earlier this year formed a partnership with the Los Angeles County Museum of Art to set up a program to train future art curators and museum administrators. That follows a partnership formed last year with NASA's Jet Propulsion Laboratory in La Canada-Flintridge, which is staffed through Pasadena's California Institute of Technology.
ASU also formed a partnership with Zocalo Public Square, a Los Angeles nonprofit that syndicates articles digitally and holds forums with representatives from cross-sections of local society, all with its stated mission of "connecting people to ideas and to each other."
For reprint and licensing requests for this article, CLICK HERE.
Prev Next