CUSTOM CONTENT: Construction Costs Keep Rising
Trusted Advisors
Tuesday, November 6, 2018
PARTNERSHIPS ARE KEY AT A TIME WHEN PROJECT COSTS ARE SKYROCKETING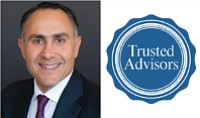 Commercial construction projects are at all-time highs in terms of dollar volume. Across the country, projects are cropping up at breakneck speeds with the sightline of many downtown areas overflowing with cranes.
One might think this is good news. But there is a flip side to any development project. Alongside the increasing rate of construction projects comes a dramatic rise in the costs of materials, labor and land.
There are many reasons why construction costs have risen so dramatically in recent years. After the financial crisis a decade ago, most qualified workers fled the construction workforce. It was not the customary temporary departure, instead many abandoned the industry all together – never to return.
ROOTS OF RISING COSTS
The impact of this shortage of labor was not fully realized until 2016, when a balanced economy led to a surge in construction.
As more new developments were planned, the labor demands were unable to be met. As a result, general contractors began traveling to competing sites and poaching laborers by offering them higher wages. Contractors were left with having to hire security to combat this problem. The act of "stealing laborers" was unheard of and increased labor costs at an astronomical rate. Simultaneously, developers began aggressively pursuing entitled land projects resulting in escalated land prices. The trifecta of material increases due to shortages and tariffs has resulted in amplified construction costs.
LENDERS FEEL EFFECTS
All these factors have affected more than the construction industry itself. They have reverberated into the world of construction lending. As costs increase, developers find themselves squeezed in terms of their profit margins. Developers are optimistic by nature and they make strong bets that local wages will rise and so will rent prices.
Developers can easily justify increased costs, hypothesizing that these movements will not reduce profits. Lenders, however, are inversely pessimistic and do not see the world through the same lens. This divergence in views causes a significant disruption in the marketplace and has led to the derailment of many projects.
Traditional banks and private lenders base their financing on a loan-to-cost (LTC) ratio. Banks may be more conservative in their numbers than private lenders, but the underlying concept is the same. Developers might wonder, if lenders base the loan amount on LTC, why would the increase in construction costs affect loan approval?
REALITY-BASED BUDGETS
For reprint and licensing requests for this article, CLICK HERE.
Prev Next