Chicago School of Professional Psychology Relocates L.A. Campus in Downtown L.A.
Tuesday, November 6, 2018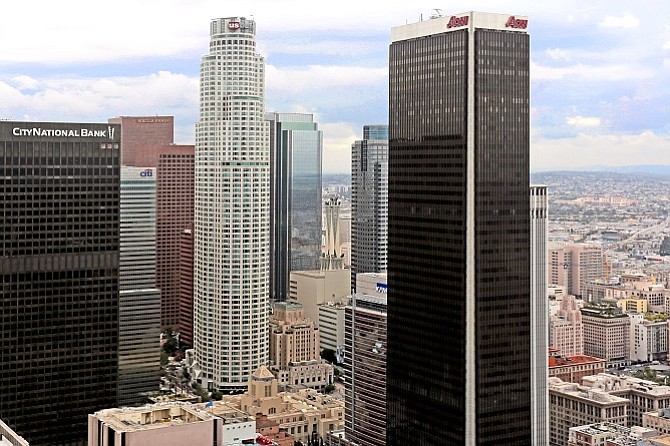 The Chicago School of Professional Psychology has signed a lease to relocate its Los Angeles campus to a 62-story office building in Downtown L.A.
The school will occupy 37,515 square feet at the Aon Center in a 10-year, 5-month lease valued at $15.68 million.
The Chicago School, whose campus has been located at 617 W. 7th St. since 2008, is a not-for-profit, accredited institution with more than 4,200 students at campuses in Chicago, California, Washington D.C. and online.
The Los Angeles campus, which has more than 650 students, is the school's third largest campus. The largest is the online school, followed by Chicago's campus.
Brokers Ryan Phillips and Eric Duncanson from Cushman & Wakefield's Los Angeles office, in collaboration with Jeffrey Skender, Craig Cassell, Ari Klein, Scott Shelbourne and Marcus Berglund from the firm's Chicago office, represented The Chicago School in its relocation.
The landlord Shorenstein Company was represented by Josh Wrobel, Tim Miller and Dana Vargas with commercial real estate firm JLL.
Aon Center, located at 707 Wilshire Blvd, is a 1,115,228-square foot office tower in Downtown L.A. with tenants such as Aon Corp. and Morrison & Foerster. The property occupies two thirds of a city block between Wilshire Boulevard and West 6th Street along South Hope Street in the Financial District.
"We love the downtown district and wanted to stay here," said Michele Nealon, president of The Chicago School, in a statement. "We wanted a location that attracted the diverse student and employee populations we feel are necessary for a complete educational experience, and the new location fits our needs."
The school also has a campus at 4199 Campus Dr., in Irvine.
Finance reporter Pat Maio can be reached at pmaio@labusinessjournal.com or (323) 556-8329.
For reprint and licensing requests for this article, CLICK HERE.