AeroVironment Wins $3.2M Defense Contract for Drones
Tuesday, November 6, 2018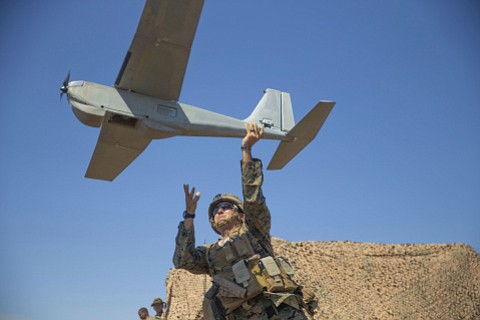 Monrovia-based AeroVironment Inc. announced Nov. 6 that it has been awarded a $3.2 million contract from the U.S. Department of Defense to provide a fleet of small drones to an unspecified nation under the U.S. Indo-Pacific Command, which covers most of south and east Asia and Australia.
Under the contract, AeroVironment will deliver by March of next year an unspecified number of its Puma AE II small drones to the unnamed "allied nation." These drones have the capability to land on water or on the ground and have what AeroVironment terms an "extended flight time," allowing the sensors on board more imaging capability than has previously been possible in the small drone class.
"The vast, diverse landscape of the INDOPACOM area of operation demands small unmanned aircraft systems that can support ground, riverine and maritime operations effectively," Kirk Flittie, AeroVironment's vice president and general manager of unmanned aircraft systems, said in the announcement. "The combat-proven Puma has demonstrated its unique effectiveness in a wide range of operating environments, from mountains to deserts, from the Arctic to Antarctica, on land and on the open ocean, delivering actionable intelligence to help customers proceed with certainty."
AeroVironment said in the announcement that it has delivered thousands of new and replacement small drones to customers within the U.S. and to 45 "allied governments" around the world.
AeroVironment's share price rose 3.9 percent to close at $98.91 on Nov. 6; the share price had fallen 20 percent during the month of October.
Education, energy, engineering/construction and infrastructure reporter Howard Fine can be reached at hfine@labusinessjournal.com. Follow him on Twitter @howardafine.
For reprint and licensing requests for this article, CLICK HERE.